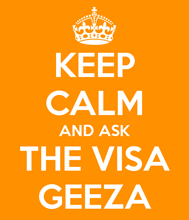 What a great question – never been asked this before!
QUESTION
I have been resident in Hong Kong for 5 and a half years on a working visa.
I lost my job over 6 months ago and thought that I had no option but to leave.
I obtained the MPF refund in May and signed a statutory declaration indicating that I would leave in early June.
I then realised that I had been too hasty and that I could still have applied for the right of abode at the end of the seven year residency period.
I now want to do this and either study or work if i can get a job until such time as I can apply.
Is it too late now that i have signed the statutory declaration and received the repayment?
Is there anything I can do to remedy the position?
Thank you in anticipation of your reply.
ANSWER
Excellent question this! Twenty five years, I've been in this business and I've never been asked this before.
There are two things going on here. The first is, what the situation is as regards to the obligations in respect of the statutory declaration that you made for the MPF refund on the one hand. And then secondly, the more important question from my perspective and that is: what does the act of having made that declaration in relation to MPF have on your subsequent eligibility for the right of abode once you've been continuously and ordinarily resident in Hong Kong for not less than the seven requisite years.
Dealing first with the MPF refund itself, I am not by any stretch of the imagination, well versed in how MPF policy is administered in Hong Kong. But it just seems to me that if you've made a statutory declaration to receive the refund, that release the funds to you in the wake of your determination to leave Hong Kong and then after having made the declaration and indeed receive the refund, you have a change of circumstances such that you are no longer going to leave Hong Kong, my advice to you would be to get back in touch with the MPF folks, explain the situation to you and see what  process and protocols they have in place to reverse that situation. I can't comment on how that will be experienced because I really don't have any knowledge of that process myself. It just occurs to me that more than likely the MPF people would have seen this before and that they will be someway in a sense reverse that which you've already embarked down the path of.
So now turning ourselves to the question of your actual right of abode situation. Assuming you've been here five and a half years and you can maintain your residence visa throughout all of the full seven years, you do have an opportunity to make an application for the right of abode on the basis that you can show to the Immigration Department at the time of your application that you are settled in Hong Kong.
Now where you have a bit of an issue, is that you've, at this point 18 months earlier, taken very definite steps to indicate that you are not settled, you do not plan to be settled at the time that you will have been here for seven years because when you made the statutory declaration for MPF, you were saying that you were leaving for sure. So it's important, I think, to undo that prior statutory declaration. On the basis that you are able to undo that together with the pattern of your life between now and the time that you get to the seven year mark, assuming that you're able to maintain your resident's visa permission all throughout either because you steady or you're undergoing change of sponsorship application to change your visa, employment visa permissions from your immediate past employer to new employer going forward.
And as I say, at the time of seven years you can show to the Immigrations Department that you've got in place all the vestiges of a life that will allow them to conclude that you have become settled in Hong Kong and that you should be able to adjust your status from temporary residence to permanent residence and secure right of abode in the process.
So I don't believe that the MPF scenario in your situation is fatal to your ability to secure the right of abode one and a half years down the road from now. But you do, I think, have two issues that you need to contend with. The first is you've made a declaration that you're going to leave and now you're not going to leave so I think you need to something with the MPF people and I think once that has been effectively sorted out, that will fade to the background and won't have any negative impact on your application for the right of abode at the seven year mark because one would assume at that point in time you will have all the vestiges of a settled life in Hong Kong.
I hope this helps.
More Stuff You May Find Interesting or Useful
| | |
| --- | --- |
| | |
| PODCAST ANSWER | |
Podcast: Play in new window