Hong Kong Visa Application That Is Taking A Long Time To Process – What Can You Realistically Do?

Updated July 2023
How to gee up a Hong Kong visa application that is taking a long time to process? Whilst this question (along with the answer provided) discusses a dependant visa application, it does set the scene nicely for me to share with you how to go about prompting a response from the Immigration Department in an effort to keep your Hong Kong visa or other immigration application moving along swiftly.
Hong Kong Visa Application That is Taking a Long Time to Process – The Answer You Need Follows Below …
QUESTION
"My husband and I submitted my application for a HK dependant visa back in August and received a confirmation of acceptance on the 25th of August.
We expected it to be processed within 3-4 weeks due to the straightforward nature of our case (in our mind) or within 6 weeks at the most, as per your website's timelines. However, the status of the application is still "in progress".
A little bit about our situation. My husband is a Canadian national working for a law firm in HK; he moved out there in January 2011 (before we were married; we met in July 2010) and works there on an employment visa, has his HK ID card etc.
I am a Ukrainian national residing and working in Canada. I recently received my PR in Canada and previously had a number of student, post-study work and high-value migrant type of visas.
My husband and I never shared a property in Canada (so we have no bills evidencing our prior cohabitation) and I have only been out to see him in HK once since he left. However, he comes and visits me for a week every two months in Vancouver.
We are in a loving committed relationship so we decided to get married in Canada in order for me to be able to come and live with him in HK, on a dependant's visa.
We married on the 4th of July of this year and when he went back to HK and collected all the necessary documents (such as the rental agreement for the flat where he lives, an employer's letter etc.)
He submitted the application (along with the necessary supporting documents posted from Canada including my part of the application form) in the second week of August.
Could you please advise what should be our next step in order to speed up the application process?"
The Process to Follow as Discussed in the PodCast Answer
1 – Call ImmD General Enquiry Hotline 2824 6111
2 – Follow the prompts to make an enquiry to speak to an officer.
3 – Quote your file reference number provided on your Official Receipt.
4 – They will then take your name and Hong Kong telephone number and connect with the Officer in charge of your case.
5 – Expect a call back from your case Officer (if you are in Hong Kong) within 48 hours.
More Stuff  You May Find Useful Or Interesting
VisaGeeza
.

Ai – Making Hong Kong Immigration A Lot Easier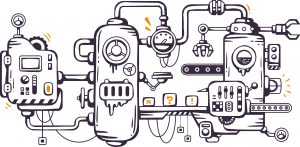 VisaGeeza.Ai – 13 Years In The Making
All Our Know-How : All Our Experience : Fully Interactive
100% FREE!
| | |
| --- | --- |
| | |
| PODCAST ANSWER | |
Podcast: Play in new window