First Published November 20 2013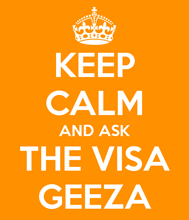 Is the Right of Abode in Hong Kong passed along to the spouse of a permanent resident such that is claimable after the death of your PR holding husband..?
QUESTION
This query is for  my cousin who is an adult.
She was born in Pakistan and got married to a Hong Kong non-Chinese permanent resident.
She has been in Hong Kong many times first after her marriage in 1994 then various times up to  2003.
She has two children one of which was born in Hong Kong.
She currently resides in Pakistan.
She was in Pakistan with her 2 children when she found out her husband passed away in Hong Kong.
She returned once to Hong Kong to verify this,but then came back to Pakistan with her children who were infants at the time.
She now feels able to cope with life in Hong Kong without her husband now that he children are older.
My query: Is there any basis or chance that she may be able to gain right of abode?
I would be grateful if you could help.
More Stuff You May Find Useful or Interesting
| | |
| --- | --- |
| | |
| PODCAST ANSWER | |
Podcast: Play in new window