Now that I've lost my job what about my employment visa? Will I get kicked out of Hong Kong? I really do need time to get myself sorted out and ideally I want to find another employer here and pick up my career again. I love Hong Kong even though recent years have been tough and I certainly want to try for PR after 7 years. What do I need to know and do please?
Lost My Job What About My Employment Visa – Do I Have To Leave Hong Kong Straight Away?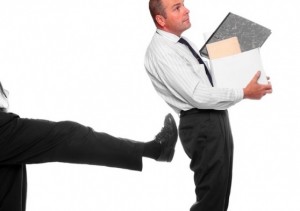 No, definitely, not. Not at the moment anyway. This is how it all plays out for you now.
But first, a bit of technical background about your employment visa and what happened when it was issued to you.
When your current employment visa was first issued or last extended, the Hong Kong Immigration Department were satisfied on the documents supplied to them that:
(a)    You possess special skills knowledge or experience of value to and not readily available in Hong Kong in the context of the job you were employed to do on the terms and conditions disclosed in your employment agreement, and
(b)   Your employer was justified in engaging your services, those of a foreign national, rather than a local person, and
(c)    Your employer was deemed a suitable sponsor of your stay in Hong Kong  such that if you have to be removed from the SAR for any reason in the future, the HKID can look there for the cost of your repatriation subsequently.
So that's where you stood until the day your employment ended.
Lost My Job What About My Employment Visa – The Continuing Privilege To Reside In Hong Kong
It's not often appreciated that, when your Hong Kong employment visa was issued it came with 2 privileges:
1 – The privilege to do the job (a)-(b) above.
2 – The privilege to reside.
Note these are privileges – not 'rights'.
A foreign national has no immigration rights per se until they have the Right of Abode when they have become permanent residents.
The privilege to reside flows naturally from the privilege to work. You can't, after all, be allowed to work in Hong Kong and not be allowed to live here at the same time.
But the distinction between the two is often lost and only ever really come into focus when you stop working for the sponsor of your current employment visa. When this happens, your privilege to work ceases completely (and this includes working for yourself in your own business).
As for your privilege to reside, this will continue until your current limit of stay expires, whereupon you are expected to leave Hong Kong.
The privilege to reside carries the ability to look for an alternate employer and also make preparations to start a business, if this is what you're thinking you might like to do in the wake of the termination of your last employment.
However, the privilege to start a new employment or actually start working in your new business can only be reinstated by the Director of Immigration.
Lost My Job What About My Employment Visa –  Can I Recover The Privilege To Work In Hong Kong?
Consequently, you need to make an application to ImmD to change employers (employment visa) or establish/join in a new business (investment visa) before you are lawfully able to carry on with these income earning activities.
In both cases, this will require a new sponsor to pick up from where your last employer left off.
At the same time, your limit of stay will be extended by a further 24 months, (depending) and, at all times, the status of your family members holding dependant visas, simply follows yours except to the extent that your spouse still has the privilege to work on the strength of her own dependant visa which is unaffected by the loss of your job.
More Stuff You May Find Useful Or Interesting
All Our Know-How : All Our Experience : Fully Interactive
100% FREE!