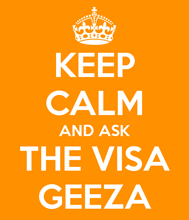 What a great question – never been asked this before!
QUESTION
I have been resident in Hong Kong for 5 and a half years on a working visa.
I lost my job over 6 months ago and thought that I had no option but to leave.
I obtained the MPF refund in May and signed a statutory declaration indicating that I would leave in early June.
I then realised that I had been too hasty and that I could still have applied for the right of abode at the end of the seven year residency period.
I now want to do this and either study or work if i can get a job until such time as I can apply.
Is it too late now that i have signed the statutory declaration and received the repayment?
Is there anything I can do to remedy the position?
Thank you in anticipation of your reply.
More Stuff You May Find Interesting or Useful
| | |
| --- | --- |
| | |
| PODCAST ANSWER | |
Podcast: Play in new window