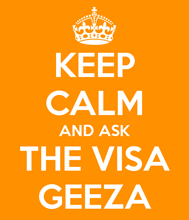 Is the Right of Abode in Hong Kong passed along to the spouse of a permanent resident such that is claimable after the death of your PR holding husband..?
QUESTION
This query is for  my cousin who is an adult.
She was born in Pakistan and got married to a Hong Kong non-Chinese permanent resident.
She has been in Hong Kong many times first after her marriage in 1994 then various times up to  2003.
She has two children one of which was born in Hong Kong.
She currently resides in Pakistan.
She was in Pakistan with her 2 children when she found out her husband passed away in Hong Kong.
She returned once to Hong Kong to verify this,but then came back to Pakistan with her children who were infants at the time.
She now feels able to cope with life in Hong Kong without her husband now that he children are older.
My query: Is there any basis or chance that she may be able to gain right of abode?
I would be grateful if you could help.
ANSWER
As a foreign national seeking to become a permanent resident of Hong Kong, there is a very defined way to go about procuring permanent residency status and unfortunately, it doesn't transfer to a spouse of a diseased permanent resident by virtue of the fact of death.
The Right of Abode in Hong Kong is directly tied to having been continuously an ordinary resident in Hong Kong for a period of not less than seven years immediately before you apply for the status. So, if we look at your cousin's immigration profile in Hong Kong, it would appear that sometime after 1994 when she got married assumingly to a person who subsequently went on to become a permanent resident of Hong Kong after 1997, she would have during her time together with her husband have had a dependent visa sponsored by him so from the period after 1997 if she did not live continuously in Hong Kong for at least seven years in her own right, then she at best would have at the time that she made her last departure in 2003 have been merely a dependent visa holder.
And if that dependent visa, on the one hand, was not extended, whilst she was in Pakistan and to even if it had been extended if she was not resident in Hong Kong with her husband and indeed her children at that time it would very difficult to sustain the idea that she was continuously and ordinarily resident in Hong Kong after 2003. But I don't have any specific instructions as to what her immigration status was at that point in time.
So I will just make the assumption that as of 2003 she was not a permanent resident and that she would not be entitled to apply for permanent residency by virtue of the fact that she was not resident in Hong Kong she was indeed at all times after 2003 resident in Pakistan.
So, given that her husband subsequently died holding a permanent residency for Hong Kong, unfortunately in her own rights notwithstanding her marriage to an individual with that status if she's not in Hong Kong herself holding a dependent visa she can't claim ordinary residence so she will never be able to qualify for the Right of Abode.
So, unfortunately, that closes the avenue in relation to her husband. Now, you also make the point that one of her two children was born in Hong Kong, again, without any evidence as to the immigration status of the child it's difficult to advise whether this would apply to her or not but I will make an assumption that one of the children did secure or at least have the eligibility for the Right Of Abode established at the time of his or her birth and on the basis that until he's 21 he can show that he's been settled in Hong Kong, he will at the age of 21 be able to become a permanent resident in his own or her own right and on the basis that your cousin is an over 60 years of age and this child who is holding the Right Of Abode can show to the Immigration Department that he is settled in Hong Kong rather tthan being settled in Pakistan then that child will be able to sponsor its mother, who will be over 60 years of age, for dependent visa permissions as a dependent elderly parent.
But that's a couple of initiatives sort of down the track as it were, but that would appear to be an option going forward. But it's not sufficient just to have a status at the age of 21 as a child, he needs have been settled in Hong Kong to be able to be a valid sponsor for an elderly parent's dependent visa permission. And then assuming that your cousin comes to Hong Kong and lives in Hong Kong continuously for seven years as a dependent elderly parent sponsored by a permanent resident child who settled in Hong Kong she will be able to then go on to secure Right of Abode subsequently but she won't be able to do while sitting in Pakistan. She'll have to be in Hong Kong.
Okay, I'll be found this useful.
More Stuff You May Find Useful or Interesting
| | |
| --- | --- |
| | |
| PODCAST ANSWER | |
Podcast: Play in new window