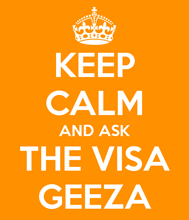 When would unconditional stay be an appropriate Hong Kong immigration status as opposed to the right of abode and, in any event, what's the difference?
QUESTION
We're considering to apply for a business investment visa, but we don't really intend to live in Hong Kong in the near future.
If our application gets approved, we'll get 2-3-3-year-visa, renewable up to 7 years.
My question is since we can't be resident in Hong Kong during these 7 years, we only can apply Unconditional Stay after 7 years.
But then if one day we decide to really live in Hong Kong, after living in Hong Kong for a period of time (how long is required?) can we change our status applying Hong Kong permanent residence?
What will be the requirements to submit such request?
What are the differences between unconditional stay and permanent residence?
I read unconditional stay visa holder need to come back to Hong Kong once per 12 months period. But other than that, I didn't find any other info.
I would like to know particularly the differences on income tax filling and social benefit for above two status.
Thanks a lot for your kind advice!
More Stuff You May Find Useful or Interesting
| | |
| --- | --- |
| | |
| PODCAST ANSWER | |
Podcast: Play in new window