First Published November 29, 2012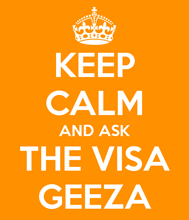 An excellent question on the Right of Abode came in just now. Raises a really interesting point of professional practice the likes of which very rarely present themselves these days.
QUESTION
I have recently been declined Permanent Residency status from HK Immigration, but believe I have grounds to appeal, and would like your advice. 
I am a Canadian citizen residing in Hong Kong as an Ordinary Resident from October 2004.
From June 2008 – January 2009 I was out of work (no employment visa), but still living in Hong Kong, staying on a tourist visa. HK Immigration declined my application based on this time period stating that: 
"Being a person with visitor status at the material time, section 11(10) of the Immigration Ordinance Cap 115 under which any permission given to a person to land or remain in Hong Kong shall, if in force on the day that person departs from Hong Kong, expire immediately after his departure, is applicable to your period of stay in Hong Kong on visitor status."
During this period I was searching for work, and was still paying rent and utilities in Hong Kong, holding and utilizing my Hong Kong bank account, and conducting myself with the intention of settlement in Hong Kong. I did have a new job contract which stated I could commence work when my new employment visa was approved which came through on the 12th January 2009.
I understand that there has been a break in my continuous ordinary residence of 7 months, however I believe I may have grounds to appeal based on:
I was residing in Hong Kong during this period searching for work (I have a contract stating that I would commence my new job based on this) with the intention (Which still exists today) of settlement in Hong Kong.
 – I was paying rental/utilities, had a bank accounts in place with the intention of taking Hong Kong as my place of residence.
 – The application for my employment visa was placed in November and the application timeframe has pushed out the period from 5 months to 7 months
 – I have all taxation forms for the last 7 years proving it is my intention to settle in Hong Kong.
 Listening to your podcasts, I understand I will only get one shot at an appeal.
 My questions are:
 – If I build an appeal based on the circumstances above, would I have a good chance of having the ruling over-turned and Permanent Residency granted?
 – Do you know of other cases where there has been a break in the 7 year continuous period but Permanent Residency status was granted? And if so, on what grounds was the break in ordinary residence over-looked?
Look forward to hearing from you.
More Stuff to May Find Useful or Interesting
| | |
| --- | --- |
| | |
| PODCAST ANSWER | |
Podcast: Play in new window