First Published October 6, 2013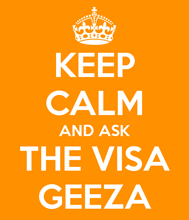 Is it possible to lose your job (your Hong Kong Employment Visa), cruise through 12 months without working here, spend three months away in China studying then make an application for the right of abode with no questions asked?
QUESTION
Hello, I have lived and worked continuously  in Hong Kong for the past 6 years, and less than 1 year away from applying for my PR (right to abode application). 
I am currently unemployed, but have an active work visa from my previous employer which doesn't expire until November 2014.  I intend to submit my HK PR application in August 2014.
I am keen to study mandarin in China for a short duration of time (less than 3 months), but will be required to apply for an F visa to study there (due to my nationality). 
As that time away from Hong Kong is less than six months and I intend to keep my rental flat in Hong Kong, will the application for stay in China for my studies in any way affect my status for the HK PR application next year? 
I don't want in any way to risk jeopardizing being turned down for my right of abode.
More Stuff You May Find Useful or Interesting
| | |
| --- | --- |
| | |
| PODCAST ANSWER | |
Podcast: Play in new window