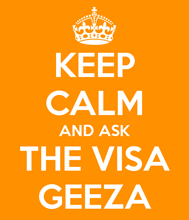 Are tenancy agreement copies absolutely vital for a successful Hong Kong right of abode application?
QUESTION
For my Hong Kong PR application, what happens if I am unable to provide copies of my tenancy agreements? 
I never thought I would still be here for 7 years so I every 2 years I get rid of old documents i.e. bank statements, tenancy agreements, utilities etc. 
Also for years 3~7 I was living with my ex partner so the tenancy agreement was in his name or his employer's name.
What can I do? 
Will utility bills be enough?
ANSWER
A really good question that has been raised this week, that presents itself all too often, and I thought to take this opportunity to share a little bit of light on the whole question on Right of Abode and the kind of documents you need in order to get an application approach.
The test for permanent residency, otherwise known as the Right of Abode, is that you need to be able to show to the Immigration Department that you've been continuously an ordinarily resident in Hong Kong for a period of not less than seven years.
And then in the absences from Hong Kong in that time have been merely of a temporary nature as evidenced by what you leave behind to return back to at the end of each temporary stay abroad.
And the certain documents that the Immigration Department are looking for can sort of anchor you in Hong Kong throughout all of that time, and if you can produce those documents, if you can't come up with the other sort of ancillary type of paperwork, then it doesn't really sort of matter that much.
So, the key documents are back to back resident visas throughout the entire seven years claimed and also consistency-reserved tax filings so the Immigration Department can see that you've been engaged with the Inland Revenue department throughout all those seven years, which again speak very clearly to the fact of your ordinary residence in Hong Kong.
And the Immigration Department will also as part of the application due diligence look to see where you've been spending your time so that you spent an extended period of time outside of Hong Kong particularly on a consistent basis you may be asked to provide information about what was happening in your life at that time. But in so far as tenancy agreement and utility bill copies go, its normal that documents get lost – we move homes we don't think about keeping a consistent pattern of documentation that will speak to semi-continuous residents.
So, if you can't produce tenancy agreements for the time that you're claiming as you haven't been resident here, don't worry about it just make sure you've had back to back tenancy agreements, make sure that you got good solid tax returns and just throw into the mix any other documentation that you can lay your hands on that show you with an address in Hong Kong throughout those seven years.
And it can be one document for each year and all things considered the Immigration Department will take that documentation in around focusing, as I say, particularly on your tax returns, and the fact that you've been holding back to back resident visas throughout the seven years so it shouldn't be a problem and wish you all the best.
More Stuff You May Find Useful or Interesting