First Published July 27, 2012 – Advice Still Highly Relevant Today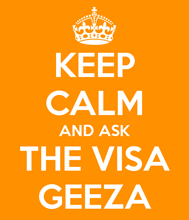 Hong Kong Right of Abode Application – Plan Early
This question comes in 2 parts. The first relates to positive planning in respect of an eventual Hong Kong right of abode application. The second touches on the mechanics of an aligned change of sponsorship application to the Immigration Department in the run in to the 7 year milestone where a permanent residency application comes into play.
I have updated this post today due to recent positive experiences we've encountered with ImmD who have demonstrated significant flexibility in  a number of our Hong Kong right of abode application recently.
It's clear that Covid has created something of a new dynamic as to what amounts to ordinary residence for those long stay foreign nationals who found themslves away from Hong Kong for several years due to the ravages of the pandemic.
QUESTION
"Hi Stephen, first of all, thank you very much for your website and the information you provide. It's very helpful.
I was wondering if you could help me answer some of the questions that I have related to working visas and permanent residency. I have contacted the Immigration Department directly, but only got the standard vanilla answer pointing me to some of the documentation on their website which doesn't have detailed information relevant to my particular case (or at least I haven't been able to find it).
I would really appreciate your advice and time.
I have been employed and residing in Hong Kong for the last 5.5 years. The whole time I have been staying on the basis of a working visa sponsored my employer (Employment as a Professional). My current working visa is valid until April 2013.
I am now looking to change jobs and already have an offer from another company who are willing to sponsor my working visa. However, the new job would involve extensive traveling for business in South East Asia region.
I have the following questions:
1) I am concerned that the demand for traveling associated with the new job and the fact that I would be away from Hong Kong, likely continuously for up to several months at times, might negatively affect my permanent residency application which I will qualify for towards the end of 2013. Hong Kong has become my home and I am planning to remain here in the future. Therefore the ability to become a permanent resident without any difficulties is absolutely crucial to me.
As such, would you know if there are any restrictions on how much time I can spend away from Hong Kong on business?
– Is there a limit to how many days I can be traveling in a row?
– And similarly, is there a certain amount of days that I need to be present in Hong Kong during the year overall?
– Ultimately, will the extensive traveling cause any issues when I apply for the permanent residency next year?
 The only specific information I found was in the application for permanent residency in which one must declare that they haven't been away from Hong Kong for more than 6 months continuously. I haven't found any info on how they treat if you travel for 2 – 3 months, then come back (say for 1 month), then go away again for 2 – 3 months, come back, etc., and repeat this process several times in a year.
Change of Employment Visa Sponsorship & Your Hong Kong Right of Abode Application Subsequently
2) Ideally, I would like to finish my current employment and start the new one without any interruption. I understand that I am required to apply for a new working visa, sponsored by the new company.
– Would you know if it's possible to apply for the new working visa while still being employed by my current visa sponsor?
– Do I need to hand in my resignation letter first? 
– And what would happen in case my new visa application is unsuccessful?
– Would my current working visa become invalid (because I have stopped working for a company that sponsored it) and would I be required to leave Hong Kong immediately or would I be granted some grace period during which I could either reapply for the visa or look for another job opportunity?
 Thank you very much in advance for your help."
More Stuff You May Find Interesting or Useful
All Our Know-How : All Our Experience : Fully Interactive
100% FREE!
| | |
| --- | --- |
|   |   |
| PODCAST ANSWER | |
Podcast: Play in new window