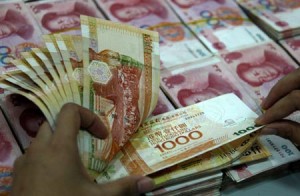 There is a lot of commentary on the HKD10 million investment-for-residence Hong Kong Capital Investment Entrant Scheme ("HKCIES") but surprisingly little is heard about gaining a visa for 'business investment' under Hong Kong's General Employment Policy.
Essentially, in order for a foreign national to secure the permissions of the Immigration Department to join in an existing, or establish a new, business in the HKSAR, he has to show that he is in a position to make a substantial contribution to the economy of Hong Kong.
This is a very different proposition from parking HKD10 million in certain types of Hong Kong investments, thereby gaining residence permissions as is the premise under the HKCIES.
The irony is that, for approximately 10% of the funds needed to qualify for a HKCIES visa, any foreign entrepreneur worth his salt stands a pretty good chance of gaining permissions to live and do business in Hong Kong on the basis that he:
Has a modicum of prior business experience overseas that can be said to amount to a 'track record'; and
Promotes a business plan that sees him opening an office and employing 1-2 local workers at some stage in the first 12 months after gaining his business investment visa; and
Can show HKD1-1.5 million in investment-ready cash funds to satisfy 6-12 months of pre-revenues cash flow in the wake of his visa approval; and
Has a really good story.
The business investment visa is a first rate alternative to the HKCIES for those persons who have the resolve to actually get down to business once they move to Hong Kong and takes, typically, between 8 to 12 weeks to approval.
This compares with the 6-8 months under the HKCIES.
Moreover, extensions to the initial 12 month business investment visa are granted almost automatically assuming you can demonstrate that you are actually implementing your business plan by the time your visa first comes up for renewal.
Once you're past the hurdle of the first extension, in the years that follow you will receive a 2-2-3 year extension pattern assuming your business is still actively trading all throughout that time.
After 7 years of holding this visa, you can apply for permanent residency.
This compares to the 7 year 'lock in' of HKD10 million to maintain your HKCIES status until you are eligible to make an application to become a permanent resident (and when your funds can be freed up once again).
Each year, there are between 250 and 400 business investment visas issued to foreign national entrepreneurs in Hong Kong. This is just  15-25% of the average of 1,600 HKCIES visas issued annually since the Scheme was first introduced in October 2003.
Ostensibly, Chinese nationals resident on the Mainland are effectively precluded from applying for Hong Kong visas under both the HKCIES and also the business investment visa, except where they can show they have lived outside of the Mainland for 12 months immediately prior to making their application (business investment visa) or they have secured permanent residency in a third country first (business investment visa and HKCIES).
However, with countries such as Guinea-Bissau and The Gambia making permanent residency available to high net worth individual Chinese nationals quickly and fuss-free, these preclusions are easily worked around.
So, the General Employment Policy actually provides a cheap and easy alternative to the HKCIES for those foreign nationals and Mainlanders alike who intend to run a business once they take up residence in Hong Kong.
More Stuff You Might Find Interesting
10 must have resources for any Hong Kong investment visa application
Are there any advantages to being an existing resident of Hong Kong when you make an application for an investment visa?
Is the Hong Kong Capital Investment Entrant Scheme actually fit for purpose?
7 years residency in Hong Kong under the Capital Investment Entrant Scheme  - what PR options exist?
The 10 key reasons why foreigners seek visas to live and work in Hong Kong