First Published June 20, 2012
Down the years a great many foreign nationals arrive in Hong Kong as visitors 'on spec' and are able to successfully change their immigration status in order for them to take up employment when a job offer manifests itself here. This question discusses this very issue and provides the answer that a lot of people are asking about.
UPDATE: June 17 2021 – this advice must be understood against the backdrop of COVID restrictions on the entry of visitors to Hong Kong since March 2020 – but otherwise, it holds good.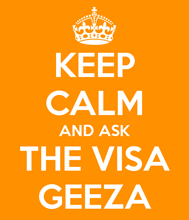 QUESTION
"Hi Stephen, 
Thanks for getting back to me on Twitter (@xxxxxx).
Basically, my partner has been offered a teaching post, to commence mid-August 2012, so she should be able to get her visa fine.
We are engaged but weren't planning on getting married any time soon.
I am currently a Senior HR Manager in the US and would like to pick up the same job in Hong Kong, however I will have to enter on a visitors visa and I am worried about being seen looking for recruitment as I know they don't like it.
If I do this, what happens if I get a job offer?
Can I leave to Macau to then come back into the country?"
More Stuff You May Find Interesting or Useful
| | |
| --- | --- |
| | |
| PODCAST ANSWER | |
Podcast: Play in new window