First Published November 17, 2014 – Advice Still Valid Today
You've lost your job and your limit of stay is coming up for expiry. Any chance the Immigration Department will grant you an interim Hong Kong employment visa extension in these circumstances?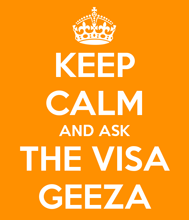 QUESTION
I am an Australian  national living in Hong Kong under an employment visa since December 2010, all sponsored by the same company.
This has been an Australian company with a representative office in Hong Kong.
I have over 20 years experience in hi-tech, with experience in mainland China manufacturing.
My current employment visa is due to expire on December 10, 2014.
My employer made a decision to close the Asia office in June 2014.  They did not inform Immigration of this and I was not sure if I should have to do so in their absence to act.
I wish to stay in Hong Kong longer and continue trying to find a job.
If my current visa lapses before a change of sponsorship application can be filed, will this cause problems for me with ImmD in the case of finding a new sponsor?
Is there a way to get an interim Hong Kong employment visa extension for an additional 3-6 months to allow me to stay longer while continuing to search for a job?
Thank you.
More Stuff You May Find Useful or Interesting
| | |
| --- | --- |
| | |
| PODCAST ANSWER | |
Podcast: Play in new window