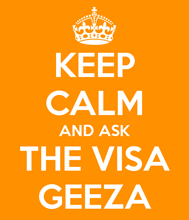 Should you be worried that your employment visa status in Hong Kong might be undermined if you choose to leave the employ of an unsavoury employer?
QUESTION
Hello, my current employer and visa sponsor is a small business, and my working conditions are intolerable – twice the amount of hours than stated on the contract, poor pay, fines for sick days off and unexplained additional fines deducted from my salary without notice nor explanation, plus late payment of salary.
I have been with them for seven months and paid to get here myself.
They have also asked me to lie to the inland revenue to say my contract started two months after it did – because it took me two months to get a free day to go to Macau and activate my visa.
It's all very shabby.
Three other similar staff have 'left in the night' because there is a HK$25,000 fee to leave the contract (plus work two months unpaid, and pay another undisclosed fee for leaving without serving two months notice).
I have another company who will sponsor me and I would like to know if I can release my sponsorship with my present employer myself, or do they have the power to refuse the release and transfer of my visa to another company?
Can they stop me working anywhere else if I walk?
I can not continue working in these conditions, but I do not want to leave Hong Kong and I have other employers waiting.
Am I trapped please?
Thank you very much in advance for any advice you can give. 
More Stuff You May Find Interesting or Useful
| | |
| --- | --- |
| | |
| PODCAST ANSWER | |
Podcast: Play in new window