Some of you may know that Martyn and I are invested in a second citizenship brand based on the Golden Resident Permit ("GRP") issued by Portugal.  It's called European Passport.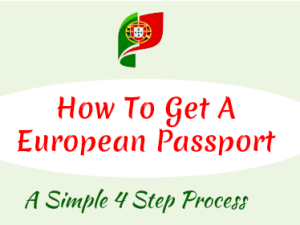 This programme is the best of its kind anywhere in the world, offering 28 countries for the price of one. The qualifying residency requirement is less than six weeks in six years and there's no taxation consequences if you choose not to live in Portugal full time. The investment is modest at 500,000 Euros or less in Portuguese real estate which you can sell after 5 years in any event.
Aside from the fact that it's a world class immigration programme, this project has given us an opportunity to test out a few things in our business model and extend our content development repertoire.The major big step for us is the on-going Chinese language localization project located here which is the first time we've managed a 2 byte character website since 1998 committing us also to our first continually updated non-English language publication.
Martyn and I, together with our  project partner AC Todd, believe we can become the pre-eminent brand in this micro immigration niche just so long as we keep on delivering value with our content, offer fantastic service and make the dream of a European Passport come true.