First Published August 7, 2013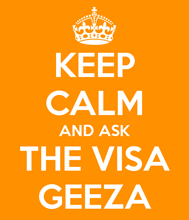 What's the deal if you're in Hong Kong with a dependant visa and your spouse wants to leave but you want to stay?
QUESTION
Hello,
I am here on a dependent visa with my husband. He is planning to leave his employment in Hong Kong and return to his home country but I am thinking of staying for a couple more years.
What happens with my dependent visa (limit of stay in 2014) when he quits his job and leaves?
Can I, too, use my consents to reside in Hong Kong even though only via a dependent visa to look for an employer to then change my visa status?
ANSWER
When dependant visas are issued to the spouses of foreign national principle visa holders, employment visa holders, the basis of the grant of the dependant visa is effectively family reunion on the strength of the sponsoring spouse being able to support the dependant by conceptually putting a roof over his or her head or food on his or her table and once the dependant visa has been granted, the holder is automatically availed of the privilege to work or joining a business or a study or in fact undertake any kind of lawful activity in Hong Kong without any limitation.
So, where you have a situation such that the spouse is holding the employment visa is decided that they want to leave Hong Kong, not to continue to live in Hong Kong with their spouse whether the relationship has ended or not irrespective of that. Effectively the dependant visa holder from a technical perspective no longer has the prevailing conditions in play in relation to dependancy and family reunion.
That said, the reality is that the Immigration Department, if you notified them of these changes in your circumstances, which nobody ever does, they would simply write back to you and thank you for the letter stating that they would, they had noted the contents and then advising that you will be allowed to remain in Hong Kong until your current limit of stay expires, whereupon you'd be expected to leave and actually enough because your spouse wouldn't be in a position to have an employment visa extension himself, your dependant visa could not be extended so your ability to remain in Hong Kong on the dependant visa basis would have expired and so you would have to leave.
So, then the questions begged us to you know what will happen to you between now and the expiry of your current limit to stay. Well yes, you know, anything that you wish to do is perfectly lawful so you can go out and look for work and take up that work knowing that that's the point where your visa expires you're not going to be lawfully employable any longer.
So, it would mean to involve a conversation with your existing employer if you do have a job by that time about a couple of months before your current limit to stay is due to expire to see what their appetite is to allow you to be sponsored by them to carry on doing the work that you have been doing.
But it's important to note that in the process of making that application to adjust your dependant visa to take up employment under an employment visa for your current employer, the approvability tests of special skills knowledge and experience or value are not really available in Hong Kong will apply but in my experience if you are converting from a dependant visa to an employment visa predicate in a job that you're already doing, nine times out of ten the Immigration Department whilst they apply the probability test do look at the application favorably.
On the other hand, if you're looking at joining the workforce towards the end of your current limit of stay and then making your application to the Immigration Department to take up an employment with a new employer that you haven't yet started work for, then the department will look at your application in many ways as though the approvability test was hard and fast against you. That is, that they wouldn't look at the situation with a favorable set of eyes. They just simply apply the probability test to those circumstances like they would to for example a visitor who would be applying to just his own status through to take up employment, that is a non-resident applicant applying for an employment visa.
So, there's definitely an advantage to getting an early employment if you don't already have one and as the time comes close to you getting to a point where you're dependant visa is going to expire navigate the labyrinth of the adjustment from dependant to employment and in my experience in those circumstances you should be able to make your adjustments to an employment visa accordingly assuming of course that the employment is for the type of employment that is deemed to be professional under the general employment policy.
More Stuff You May Find Useful Or Interesting
| | |
| --- | --- |
| | |
| PODCAST ANSWER | |
Podcast: Play in new window