Visa Geeza At Home | Mandurah | Western Australia | World's Best Kept Secret | 2016-17
September 23rd, 2023
Posted in Musing, The Hong Kong Visa Geeza /
Visa Geeza At Home In Mandurah Western Australia
This video showcases my hometown of Mandurah in Western Australia –  2016 / 2017.
Visa Geeza at home in in Mandurah, WA! I'm sure you'll agree with me, it's the world's best-kept secret!
More about Mandurah below courtesy of chatGPT:
A Coastal Gem Worth Exploring
Mandurah, nestled in the heart of Western Australia, is a captivating coastal city that seamlessly blends natural allure, a pulsating culture, and a storied history. Whether you're a seasoned traveller or a curious explorer, Mandurah promises an experience that's both enriching and unforgettable.
Unveiling Mandurah's Natural Splendours
Nature enthusiasts will find Mandurah to be a veritable paradise. The city is graced with immaculate beaches and the expansive Peel-Harvey Estuary, making it a hotspot for those who appreciate the great outdoors. The estuary is particularly noteworthy for birdwatchers and marine life aficionados. Here, you can often spot playful dolphins frolicking in the waters and a diverse array of bird species that have made the region their sanctuary.
A Dive into Mandurah's Cultural Tapestry
Mandurah's vibrant arts scene is a testament to its rich cultural heritage. The city is dotted with art galleries, a theatre, and live music venues, each echoing the city's artistic spirit. The Mandurah Performing Arts Centre stands out as a beacon for arts, hosting a myriad of local and international performances throughout the year. As you navigate the city, you'll be immersed in a world of artistic expression and cultural vibrancy.
Echoes of the Past
The historical roots of Mandurah are deeply intertwined with its Indigenous heritage. The Bindjareb people, the original custodians of this land, have left an indelible mark on the city's landscape. Their history, spanning thousands of years, is etched into the very fabric of Mandurah. As you explore, you'll encounter ancient sites and narratives that shed light on the traditions and tales of the Bindjareb people.
Gastronomic Adventures in Mandurah
Mandurah's culinary landscape is as diverse as it is delectable. Renowned for its fresh seafood, especially the iconic blue manna crab, the city offers a dining experience that tantalizes the taste buds. Waterfront restaurants and quaint cafes provide not just sumptuous meals but also panoramic views that enhance the dining experience.
Thrills and Spills
Adventure seekers will find no shortage of activities in Mandurah. The city is a hub for water sports, from jet skiing to paddleboarding. On land, activities like golfing and hiking promise to keep the adrenaline pumping. Every corner of Mandurah beckons with a new adventure, ensuring that there's never a dull moment.
In Conclusion
Mandurah, with its myriad attractions ranging from natural wonders to cultural landmarks, is a destination that beckons travellers from all walks of life. This Western Australian jewel, with its pristine landscapes, rich history, and vibrant culture, promises an experience that's both enriching and memorable.
VisaGeeza
.

Ai – Making Life a Lot Easier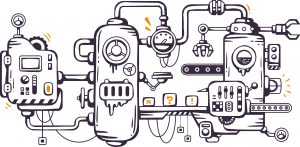 VisaGeeza.Ai – 13 Years In The Making
All Our Know-How: All Our Experience: Fully Interactive
100% FREE!
More Stuff About Me …