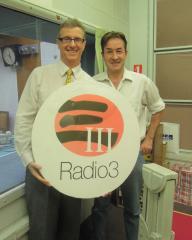 Phil and I covered some interesting ground on Morning Brew yesterday morning, driven mostly by recent posts to this Blog.
If you're interested in hearing more analysis on the Mike Tyson situation, the crazy American who tried to sue his way into an employment visa and the long stay residence options for people holding Capital Investment visas, then you'll not want to miss our conversation.
Phil also wanted to know if the Hong Kong employment visa process system under the General Employment Policy administered by the HKID is essentially fair or not.
You can hear how it all panned out by clicking here.
I will be visiting Phil next sometime in October, date to be arranged.
In the meantime, why not check out Morning Brew on Facebook and also listen live to Phil's show via the web here.
Listen To The Show
Podcast: Play in new window