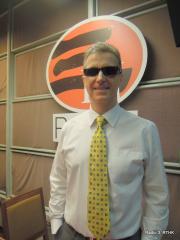 When I appeared on Morning Brew over at RTHK Radio 3 yesterday, Phil kicked us off with a listener question about the interplay between Hong Kong and Chinese immigration.
He then proceeded to unleash a barrage of different topics on me – from the kind of documentation needed to process a dependent visa, through to the immigration options for temporary residents who's marriages have irretrievably broken down during their time in Hong Kong.
All good stuff.
Then, right at the end, he stumped me with the question as to what had stumped me recently. Thinking about it in the taxi on my way back to Wanchai, I realised that the only thing that had so stumped me of late was Phil's question itself! Almost like a self-fulfilling prophecy!
You can listen to us go at it here.
Phil runs an excellent Morning Brew Facebook page  - check it out!
Even if you're nowhere near a radio, you can listen to Phil's show daily live via the web here.
More Stuff You Might Like
Listen To The Show
Podcast: Play in new window