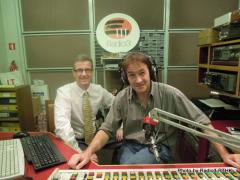 I really enjoyed my entanglement with Phil @ Morning Brew today when he really went to town on the question of people who overstay their visa and Professional Visitors. We also talked about the Hong Kong Immigration Department as a system and what happens when the hammer falls on people doing their umpteeth Shenzhen Shuttle for the year.
You can listen to our discussion here.
I will be visiting Phil next sometime in August, not sure just when yet.
In the meantime why not check out Phil's show on Facebook and also listen live to his show via the web here:
Listen To The Show
Podcast: Play in new window