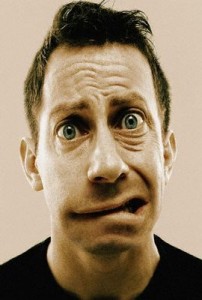 The Capital Investment Entrant Scheme is, conceptually, a relatively simple visa application to manage. However, as is very often the case in situations dealing with the law and money, the devil is in the details…
QUESTION
My father is interested in a residence visa under the Capital Investment Entrant Scheme. He's not too clear about the supporting documents needed and, unfortunately, Hong Kong immigration hasn't been too helpful so far. His assets are pretty straightforward, so it should be a rather smooth application, but it'd be best if he could prepare as much of the needed documentation as possible in advance.
 What advice would you give for the following headings on the application form in view of his circumstances?
1. He's unable to produce proof of his high school qualifications because the documents, obtained decades ago, have since been lost and he's confirmed that it's impossible to replace them. What should be done in this case?
2. Regarding the applicant's "Personal Net Assets in the Two Years Preceding the Application", we're both still extremely confused about how to fill in this section. If, at some point during the specified two-year period, some of his assets have been converted from one form to another (e.g. equities/real estate sold and converted to cash), should he be declaring what he has (e.g. just cash) on the day he applies or what he has had in the two years before? It seems strange to be asked about the "current value" of something if it's already sold and no longer exists, but he doesn't want to seem untruthful and say he's had no equities or real estate in the prior two years, if in fact he had. Which would be the best way of reporting his assets here?
3. I understand some people will have outstanding debt but he's already paid off all his credit card bills, he's never had a mortgage and simply doesn't owe anybody any money. In this case, what documents would he have to send in to prove that he has no debt?
Thank you in advance. We've been told to get legal consultation if we're unsure, but for a few simple questions about a visa application, we thought we'd come to you first for your expert opinion, as your website is already a wealth of information for many HKSAR resident-hopefuls.
CPA Guidelines Referenced in the PodCast Answer
 More Stuff You May Find Useful
Doing the Hong Kong Capital Investment Entrant Scheme on the cheap!
The 4 essential elements of a Hong Kong Capital Investment Entrant Scheme visa application approval
Hong Kong unconditional stay vs the Right of Abode for CIES visa holders
Can I swap from a Hong Kong dependant visa to a CIES visa?
Is the Hong Kong Capital Investment Entrant Scheme actually fit for purpose?
| | |
| --- | --- |
| | |
| PODCAST ANSWER | |
Podcast: Play in new window