It has taken me 21 years to make this claim…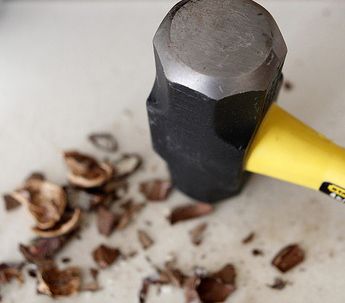 I have been practicing in Hong Kong immigration advisory matters since 1993.
All down those years, I have been asked countless times "is Immigration getting harder?' and unflinchingly I have answered 'no'.
It has always been my experience that if you have an approvable case situation in hand, the likelihood of ImmD arriving at the right result is a certainty – you can almost bank on it.
Actually, in this regard, the Immigration Department are still very much on the ball. If your case warrants an approval, you're going to get it.
But recently, I have seen enough evidence of a general tightening up across the board to make me conclude that certain applicants are now going to have work harder for their approvals.
For example:
1.  It appears now that all new business investment visa approvals are subject to Business Review when they come up for extension at the expiry of their first limit of stay.
2. Overstaying visitors – even those who have gone on to secure a residence visa whilst they inadvertently overstayed – are being subjected to formal investigation with a view to prosecution.
3. Investment visa holders who have been subjected to repeat Business Reviews for their marginal businesses are not being granted much leeway in the business review extension exercise the closer they get towards 7 years.
4. Qualified company audit reports can now lead to investment visa refusals or delays in the extension process with increased ongoing scrutiny and business performance oversight.
5. It's no longer sufficient just to have the capital to undertake your business and a decent business plan for an investment visa approval – ImmD are expecting you to have actually invested / expended some of that capital at the point of finalizing your application.
6. The runway to the creation of local jobs is getting shorter (if you say you are going to create jobs you really need to think about getting started on recruiting prior to application finalisation).
7. Investment visas are now a 6 month process, not 4 months – sure ImmD are busier than ever, but they are also scrutinizing applications much more closely too.
There is plenty of other anecdotal evidence that  things are getting harder – this list is by no means exhaustive.
It's taken me 21 years to conclude this for myself, but I really now do believe its true.
The day after I wrote this piece, I spoke at length about it on RTHK Radio 3. Listen here.
More Stuff You May Find Interesting or Useful
Is it actually becoming harder to get your Hong Kong employment or investment visa approved?
How important is the support of InvestHK in your Hong Kong investment visa application?
Hong Kong employment visa – do you need a Degree?
Hong Kong employment visa self-sponsorship – the reality for entrepreneurs masquerading as employees
Foreign national entrepreneurs starting up in Hong Kong or China – where is better for visas?