The experience of being denied entry as a visitor to Hong Kong…
Got this email in over the weekend. Good to share: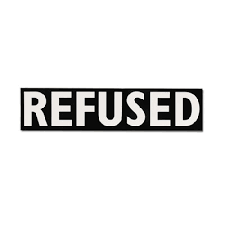 Hi,
I travelled to Hong Kong on 12th on a PAR from India.
The immigration officer asked me for the duration of my stay. I told her I am in hong kong for 10 days on a holiday.
She asked me the following then –
1) Hotel bookings for 10 days
2) Day wise itinerary for 10 days.
3) Cash I was carrying
I replied the following –
1) I had booking for two days. I told her I did not book for 10 days in advance as I was not sure if the hotel will be good. I'll check it out for two days if I like i will extend my stay there or book another hotel for the remainder of my stay.
2) I told her the places I am interested in seeing however I did not have the day to day itinerary planned out.
3) I was carrying $4500 in cash & my debit card which had more than enough money to cover my expenses.
They did not tell me for which exact reason they sent me back. I was told I can come back at any time when I am better prepared.
More Stuff You May Find Useful Or Interesting