Are You A Foreign National In Hong Kong On A Dependant Visa And Considering A Change In Your Immigration Status?
This guide will walk you through the process of swapping from a dependant visa to an employment visa in Hong Kong. We'll cover the eligibility criteria, documentary requirements, and the process of changing your visa status.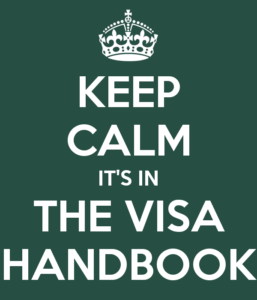 Eligibility for Employment Visa
To secure an employment visa, you must meet several requirements. Firstly, you must be sufficiently well-educated or experienced to do the job on offer. This normally means at least a bachelor's degree with a minimum of two years post-graduation working experience in a managerial or supervisory capacity. However, sometimes the Hong Kong Immigration Department will accept good technical qualifications, proven professional abilities, and extensive working experience instead of a formal university education.
Skills and Experience
In addition to formal education, you will need to prove that you possess special skills and knowledge or experience that are valuable to and not readily available in Hong Kong. However, when losing dependant status through a change of personal circumstances, these conditions for approval are often relaxed by the Immigration Department.
Compensation and Local Recruitment Efforts
The compensation for the job must be broadly commensurate with market rates in Hong Kong. This means you cannot be hired at a lower salary than a local person would receive for the same job. Your employer must show a local recruitment effort for the role in question. If there has been no local recruitment exercise, an official declaration must be made on the sponsorship form ID 990B, stating the reasons why no local recruitment was carried out in this instance. If you're the long-term incumbent in the role, generally ImmD will not second guess a local for the job you've already been doing for some time.
The Role of the Employer
Your employer must be deemed a suitable and credible employment visa sponsor by the Hong Kong Immigration Department. In other words, your employer must be well-established, have a properly set up office, and already be an employer of Hong Kong locals.
Documentary Requirements for Employment Visa
Many types of documents are needed for both the employer and employee in an employment visa application. However, if your employer has previously had an employment visa approved by the Immigration Department within the last 24 months, the documentation needed from the employer is significantly reduced.
The Approval Process
It usually takes between four and six weeks for a change of visa category application like this to be finalized by the Immigration Department. In the meantime, if your dependant visa has expired, under no circumstances should you begin your new employment duties until the application has been approved. There are no exceptions to this rule. This means your employer should apply for the employment visa at least eight weeks before your dependant visa is due to expire. This will allow you to continue working through the time it takes for the Hong Kong Immigration Department to consider the change of category dependant to employment visa application.
Conclusion
Swapping from a dependant visa to an employment visa in Hong Kong involves fulfilling specific eligibility criteria and navigating a detailed application process. Applicants must demonstrate their educational background, relevant work experience, and the value they bring to Hong Kong's workforce. The employing company's credibility and the local availability of the required skills also play crucial roles in the application process. Just because you're already doing the job doesn't mean it is an automatic shoe-in but generally, ImmD can be expected to approve you all other things being equal.
More Stuff You May Find Useful Or Interesting
VisaGeeza
.

Ai – Making Hong Kong Immigration A Lot Easier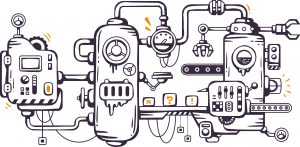 VisaGeeza.Ai – 13 Years In The Making
All Our Know-How : All Our Experience : Fully Interactive
100% FREE!