Tonight, at 7 pm in Sheung Wan, I'm giving the first of seven talks on the Power of Free at the Paperclip Startup Academy which follow up on the overview Smart Talk at the Cyberport  I gave  a couple of weeks ago.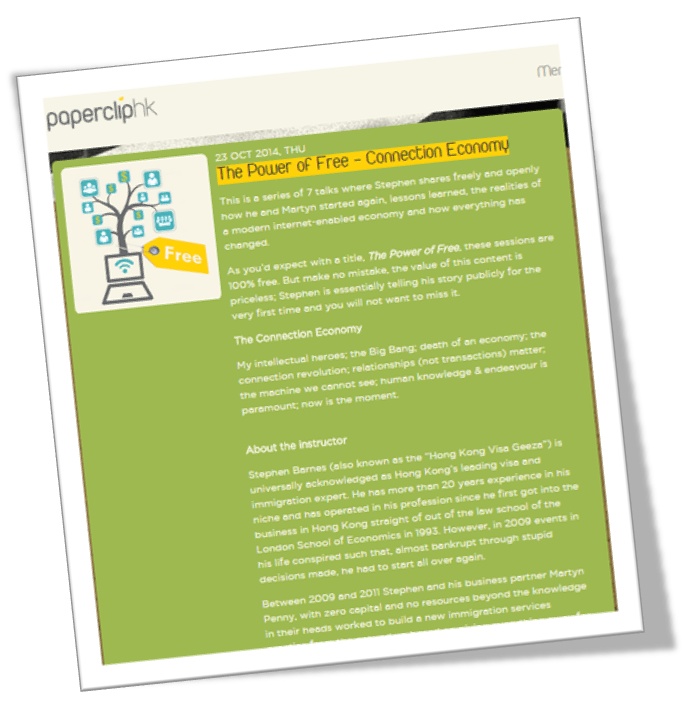 In this series of talks I will be explaining how sharing and generosity is the currency of the Connection Economy and the entrepreneur who understands this can be successful by following a simple formula: just give, be helpful, solve problems, answer questions.
And, of course, it's 100% free but hurry to register as it's booking out fast (86 registrants at the time of writing).