Hong Kong Dependant Visa
Navigating dependant visa conditions – is it possible to have my wife removed from the dependent visa as we no longer live together and have separate lives – can she obtain her own visa instead of being dependent on me? Can I remove her immediately from my sponsorship?
Discover how Hong Kong immigration law impacts the dependent visa status, providing insights on the process of obtaining a new visa or changing immigration status for individuals looking to remain in Hong Kong. Learn how to avoid potential delays and issues during this transition.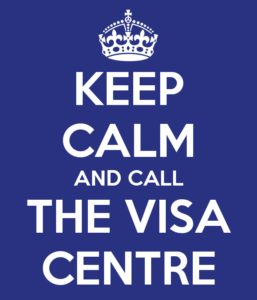 Understanding Hong Kong Immigration Law and Dependent Visa Conditions
In Hong Kong, immigration law clearly states that the dependent visa belongs to the individual who holds it and not to the person who sponsors it. This distinction is crucial to understand when it comes to your wife's dependent visa. As the sponsor, you don't have any control over her visa, nor can you short-circuit her current limits of stay under the dependent conditions after your divorce.
As your wife's dependent visa nears its expiration date, she will be unable to get an extension of stay under dependent conditions. This means she will have to come up with a new rationale for remaining in Hong Kong and make a fresh application to the Immigration Department for an alternative immigration status. The new status must not be in any way connected to you as her sponsor.
The Independent Nature of Dependent Visas: Rights and Limitations
To successfully obtain a new visa or change her immigration status, she will need to provide the necessary documents and fulfill the criteria for approval. It's important to note that you cannot do anything about your wife's current immigration status, as it belongs solely to her.
However, as time passes, the problem will slowly diminish as her current dependent visa approaches its expiration date. It's crucial for your wife to start the application process for a new visa or change of immigration status as early as possible. The Immigration Department in Hong Kong is known for its stringent approval process, and obtaining new visas or changing immigration status may take a while.
By initiating the application process early, your wife can avoid potential delays or issues that could arise during the transition. Starting early provides ample time for gathering necessary documents, fulfilling requirements, and addressing any concerns that may arise.
Summary to Navigating Dependent Visa Conditions and Immigration Status in Hong Kong
The dependent visa belongs to the individual who holds it, and the sponsor has no control over it. To remain in Hong Kong, your wife must initiate the process of obtaining a new visa or changing her immigration status. Although the process may be lengthy, starting early can prevent any delays or issues that could arise during the transition.
Ten Must Have Resources
VisaGeeza
.

Ai – Making Hong Kong Immigration A Lot Easier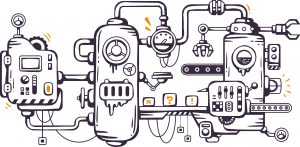 VisaGeeza.Ai – 13 Years In The Making
All Our Know-How : All Our Experience : Fully Interactive
100% FREE!