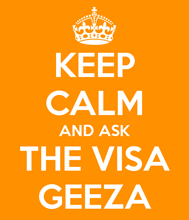 Hong Kong Unconditional Stay Status? One of the more upsetting parts of being a Hong Kong immigration consultant is learning that one family member alone, due to an unfortunate combination of circumstances, finds herself the odd one out by not having been able to correctly manage her visa status here – and all, essentially, through no fault of her own.
QUESTION
"Hi, My mother married a Hong Kong-Chinese national (step father) and sponsored my stay in Hong Kong to study when I was a child. I stayed and grew up in Hong Kong for more than six years and was holding unconditional stay status. My parents opted to send me to Malaysia to finish my secondary school up to tertiary school. I was not able to come back within one year of leaving Hong Kong. Before I reached 18, my mother reapplied me for sponsorship, the immigration delayed the response for my application and when I ultimately reached my 18th birthday, then they informed me I was too old. I came back to Hong Kong four years after my departure and I was forced to be a Visitor.
I have heard some people with the same case as mine (departing Hong Kong for an extended amount of time for studies) and where able to keep their residence status because they were STUDYING when away. I really want to be reunified with my family even though it was more than ten years when I first left Hong Kong. Among my mother, father and two siblings I am the only one not holding a valid I.D. card because of this.
Any thoughts?"
This is a particularly vexing issue for the person who's lost her unconditional stay status because as you can read from the question unfortunately it is meant the de facto segregation of her from the rest of her family members, which is a great shame in actual fact and I really feel for her.
The issue really boils down to the fact that once you get unconditional stay status effectively you have to meet the single condition of that stay, which is you have to make a physical entry into Hong Kong on at least one occasion in any given 12-month period of stay and if you don't make that single entry into Hong Kong in those 12 months, the status of unconditional stay rue is relinquished by operation of law and that's effectively what has happened to cause this problem in the first place.
And as we can read also the problems further compounded by the fact that as this lady was approaching her 18th birthday, although it's not exactly clear how far in advance of our 18th birthday the application was made, but her mother made an application for a dependent visa for her and it would appear that by the time the dependent application was finalized by the department she'd crossed the 18th year boundary as it were into her birthday and she was no longer eligible for a dependent visa.
So consequently, the only immigration status that she has available to her is a visitor visa. Well that must feel terrible each time you come back to Hong Kong and know that all of your family members are complete residents and you're just here as a mere visitor but as I say the problem stems from the fact that unconditional stays is simple and hard and fast rule: one entry over 12 months as is the dependent visa. Once you get to the age of 18 irrespective of the circumstances that surrounded the actual application itself, you're no longer eligible for a dependent visa. So that's kind of in a sense the bad news.
I do have a little bit of good news, which I'll share with you subsequently but for the moment I'd just like to address the issue about these other circumstances that you've heard of where people who have departed Hong Kong for a period of time in order to study but have kept their resident status as a result of them studying. I suspect that what you have heard here is a slightly different situation.
It will relate to those people particularly the younger age who have had residence visas endorsing their passports and are then subsequently gone on to make an application for a permanent identity card and even though they've spent a great deal of time outside of Hong Kong whilst they were holding residence visas and the fact that they were studying abroad didn't actually break their continuity of residence for the purposes of getting approved under ??the riot of a bowl?? which requires continuous boarding residents of a period of not less than seven years because any time that they would have spent outside of Hong Kong studying would have been done on the basis that each time they made an exit to go continue their studies overseas they were departing on a merely temporary basis only and consequently they subsequently returned to Hong Kong and had their residence status still valid inside the passports reflecting the fact that they do have the continuing connection to Hong Kong even though they were temporarily studying overseas.
So, I suspect that you can probably differentiate those cases from your particular circumstances, which as I say is really driven by the fact that you lost unconditional stay and then didn't qualify for a dependent visa because of the timing issues.
Sad state of affairs but all's not lost! You see my experience suggests that the Hong Kong Immigration Department will take your personal circumstances very much into account if you can get a job offer and then make an application for an employment visa, which would be in a sense your new rationale for remaining in Hong Kong because presently the Immigration Department don't have any circumstances before them that will allow them to apply existing immigration rules and regulations to your circumstances to give you the opportunity to be together with your family.
That is normally a visitor visa that that's out there for you. However, you can procure a job offer and get sponsored employment moving in your favor. I think you'll find that the Immigration Department will take the extenuating circumstances of your family situation into account and so long as you've got an employment visa sponsor in hand, you stand a really good chance of being approved for an employment visa under liberalized consideration criteria.
So, I would suggest get yourself a job offer, make an application to the department, as part of your application reveal everything that you reveal to us on your question today and I'm 99.999% confident that the Immigration Department will grant your visa as a result of your personal circumstances. All the very best.
More Stuff You May Find Interesting or Useful
| | |
| --- | --- |
| | |
| PODCAST ANSWER | |
Podcast: Play in new window