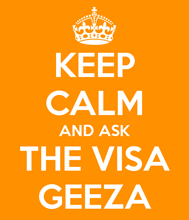 The Quality Migrant Admission Scheme is very often compared with other immigration programmes in the quality of life jurisdictions such as Canada, Australia, New Zealand, USA and the UK. One essential difference, however, is that there is no such thing as an Occupations in Demand list (where visa availability is directly tied to the specific occupation of the applicant). Instead, the Hong Kong Immigration Department ask you to nominate which sector of the economy you believe you would make the best contribution to as a quality migrant and after that it's just the luck of the draw!
QUESTION
"I am from India and have done a BA and an MBA (Sales & Marketing). Currently I am working as Sales Manager in a telecommunication company. I just wanted to confirm if my profession is eligible under the QMAS points scheme for Hong Kong."
ANSWER
One thing that I've always found peculiar about the Quality Migrant Admission Scheme is how the Immigration Department do not ascribe any particular value to professions per se, that is, you know, the profession of the individual applicant, but rather they look to the various segments of Hong Kong's economy and then lay out various sectors in the economy, being fifteen of them, which includes the nominated others and the guidance and those sectors are then illustrated by way of example with various other subsectors, if you will, of those principle sectors.
So you as a Sales and Marketing professional with an M.B.A under your belt is actually enough and you keep looking to see where you fit into that particular matrix but actually you don't fit into any particular matrix. Because you're presently working in a Telecommunications Company, arguably, you fall under Sector ten – Information Technology and Telecommunications and then you would dovetail your specific skill sets in relations to Business Development within that sector.
So, consequently, there is no "professions in demand" or "occupations in demand" list like there is for example, in New Zealand and Australia, because of the way that those programs, those countries' programs are structured. In Hong Kong, it's not structured that way.
So what you've got to do is choose the sector where you think you best fit and allow your experience, qualifications and overall professional credentials to speak for themselves within that industry sector. And hopefully, you'll pass muster and get approved.
More Stuff to May Find Useful or Interesting
PODCAST ANSWER
Podcast: Play in new window