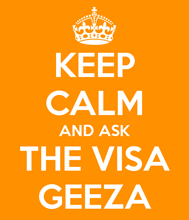 Sometimes people have solid, genuine reasons for spending extended periods of time in Hong Kong as a visitor as in the case of this question from a Kiwi who wants to spent time with his girlfriend here. But the patience of the Hong Kong Immigration Department can extend only so far and eventually time runs out and the issue of the protracted stay here is forced when the Officers at the border decide enough is enough.
QUESTION
"My girlfriend is a Hong Kong resident and I am from New Zealand (I am a New Zealand citizen and passport holder). I am currently in Hong Kong however I am only here on a holiday visa. I am studying via correspondence  at the moment and I do not have a job in Hong Kong due to my studies (I dont intend on seeking employment whilst in Hong Hong either).
My reason for being in Hong Kong is to be with my girlfriend until she has enough money so we can move to New York together.
At this current time we plan on leaving Hong Kong around December.
We recently returned from a trip to Singapore and I experienced difficulty re-entering Hong Kong.
What can I do to extend my stay in Hong Kong so that if I leave again I can re-enter or at least so I can stay until December?
Any assistance would be greatly appreciated."
More Stuff You May Find useful or Interesting
| | |
| --- | --- |
| | |
| PODCAST ANSWER | |
Podcast: Play in new window