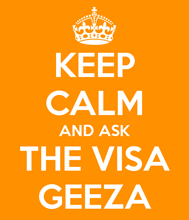 Sometimes people have solid, genuine reasons for spending extended periods of time in Hong Kong with a Hong Kong visitor visa as in the case of this question from a Kiwi who wants to spent time with his girlfriend here. But the patience of the Hong Kong Immigration Department can extend only so far and eventually time runs out and the issue of the protracted stay here is forced when the Officers at the border decide enough is enough.
QUESTION
"My girlfriend is a Hong Kong resident and I am from New Zealand (I am a New Zealand citizen and passport holder). I am currently in Hong Kong however I am only here on a holiday visa. I am studying via correspondence  at the moment and I do not have a job in Hong Kong due to my studies (I dont intend on seeking employment whilst in Hong Hong either).
My reason for being in Hong Kong is to be with my girlfriend until she has enough money so we can move to New York together.
At this current time we plan on leaving Hong Kong around December.
We recently returned from a trip to Singapore and I experienced difficulty re-entering Hong Kong.
What can I do to extend my stay in Hong Kong so that if I leave again I can re-enter or at least so I can stay until December?
Any assistance would be greatly appreciated."
ANSWER
An accurate answer to this question really does depend very much on the visitor profile that you presently have in relation to your stays in Hong Kong and as your question is unclear exactly how much time you've spent here, it's difficult for me to give you an accurate piece of advice as to how you can really sort of solve the problem going forward.
Now the advice, which follows assumes that you have not been endorsed with SCL in your passport, short conditional landing, and I don't propose to discuss short conditional landing in this answer to your question because I've dealt with it in another podcast recently and I'll provide a link to that in this answer for you but in reality where you sit at the moment is that you have to approach the Immigration Department to seek a discretionary extension of stay to your present visitor visa commissions effectively citing the reality of the relationship that you've got with your girlfriend and request the Immigration Department to grand you a 90-day period of stay on an extended basis so that you can remain in Hong Kong with your girlfriend accordingly.
So, in effect what you need to do is to prepare an application bundle and then take that down to the Immigration Department to the visitor's extension section and go along with your girlfriend accordingly.
Have your girlfriend bring her passport with her and obviously her ID card and in the bundle write a letter to the Immigration Department explaining your exact situation, that is the relationship with your girlfriend that you are presently fulfilling your studies via correspondence and in the same letter make an express declaration to the effect that you will not breach your conditions of stay as a visitor if the immigration department grant you an extension to allow you for another 90 days.
At this point the Immigration Department will consider your circumstances and they'll expect to see if they're going to approve your application for this further 90 days. They'll expect to see that your girlfriend will commit in writing to the fact that she will provide you with accommodation and will be responsible for meeting your financial needs whilst you're in Hong Kong.
So, this is the effective way to approach the solution, excuse me, approach the problem that you're facing. It's all down to the discretion of the Immigration Department and this advice is predicated on the fact that they haven't endorsed SCL in your passport and if they haven't endorsed SCL in your passport you are on a sticky-nicky timeframe and I'm afraid you're going to have to be making an exit and not coming back until the situation is resolved itself as regards you and your girlfriend moving to New York subsequently.
Okay, I hope this helps.
More Stuff You May Find Useful or Interesting
| | |
| --- | --- |
| | |
| PODCAST ANSWER | |
Podcast: Play in new window