HOT OFF THE PRESS
Yesterday, ImmD announced a new immigration Scheme designed to, allegedly, make life easier for certain types of employer who need to hire biotechnology, artificial intelligence, cybersecurity, robotics, data analytics, financial technologies or material science experts AND who work and / or operate out of Hong Kong Science and Technology Park or Cyberport.
I plan to do a complete critique of this Scheme once the full details are known but first reading is that the Scheme is not much use to the average start up or SME as, among other things, it calls for mandatory employment of locals to qualify – the first time I have seen such a requirement in Hong Kong Immigration practice.
In essence it's a hybrid Supplementary Labour Scheme / Start Up Visa Frankensteinian monster that even comes with fixed time limits, a quota allocation application dimension and a compliance reporting requirement.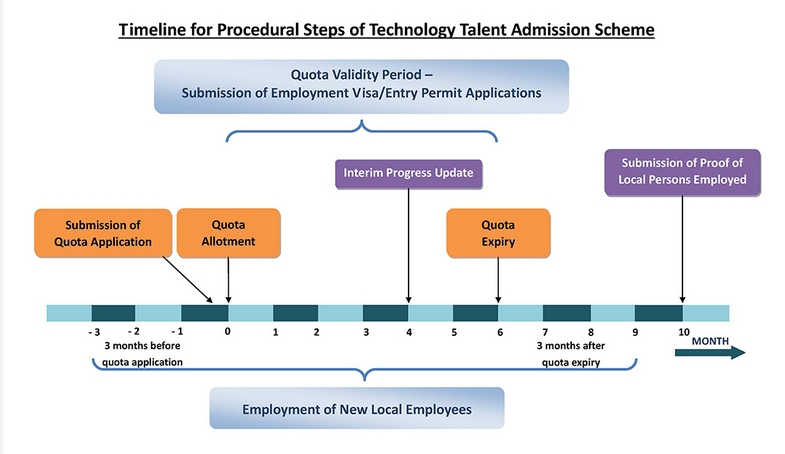 To me it seems as though a bunch of government bureaucrats sat down and said " how can we come up with an immigration programme that nobody really needs that will allow us to spend all these government coffers and at once show just how committed we are to making life easier for those poor companies who have to earn their living rather than spending time administering government initiatives? "
More from me later…
In Brief:  What is the Technology Talent Admission Scheme (TechTAS)?
TechTAS is a three-year pilot scheme which provides a fast-track arrangement for eligible technology companies/institutes to admit overseas and Mainland technology talent to undertake R&D work for them. Eligible technology companies/institutes would first have to apply for a quota. A company/institute allotted with a quota can accordingly sponsor eligible persons to apply for an employment visa/entry permit within the quota validity period. It also has to fulfill the requirement to employ new local employees.
In Brief:  What are the merits of TechTAS?
To the technology companies/institutes and technology talent…
By allotting applicant technology companies/institutes with a quota to admit technology talent with specific requirements, TechTAS will provide certainty for them to proceed with their recruitment and business plan.
While TechTAS would require the applicant technology companies/institutes to demonstrate at the quota application stage that the technology talent sought is short in supply or not readily available in Hong Kong, by doing away with the requirement to demonstrate local recruitment failure each and every time they seek to bring in talent, the actual admission procedure will be streamlined and thus be considerably shorter.
Once the applicant technology company/institute has identified a suitable candidate fitting the requirements in the allotted quota, it would take a shorter period of time for the individual to obtain the visa/entry permit – the Immigration Department envisages that the normal processing time for visa/entry permit applications could be shortened to two weeks, upon receipt of all the required documents.
To the technology sector…
The local employment requirement would provide more local job opportunities and help nurture our local talent
More Stuff You May Find Useful or Interesting