Will My Hong Kong Employment Visa Remain Valid If I've Lost My Job?
First Published March 5, 2013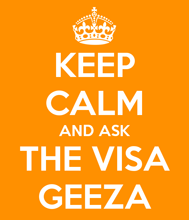 QUESTION
Help with my Hong Kong employment visa please! For the last few years I've been working for an American company with an American contract of employment. I am under an employment visa for this position and it was renewed a few months ago until late 2014.
The expiry date of my visa indicated on my passport is November 2014. I was laid off last December (after rejecting the offer of my employer to repatriate me to the US) and am now working out my notice period.
My employer indicated to me that he has to clear my taxes by the end of the notice period and that it will then also mean the end of  my employment visa.
However, I heard or read different things in such case, as in most of the cases, the employee will keep his visa valid until the expiry date indicated on the passport. But in any case, the employee cannot work for any other employer with this visa.
So am I guaranteed to keep my Hong Kong employment visa until the expiry date indicated on my passport ?
Thanks a lot
More Stuff to May Find Useful or Interesting
All Our Know-How : All Our Experience : Fully Interactive
100% FREE!
| | |
| --- | --- |
| | |
| PODCAST ANSWER | |
Podcast: Play in new window