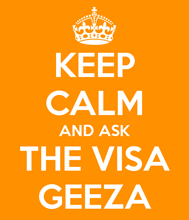 QUESTION
I currently hold a Hong Kong employment visa with a company where I am receiving a monthly salary of HK$50,000 (fixed salary, no bonuses), and have been working with this company for the past 4 years.
My contract, and visa, are due to expire soon so I am in the process of looking for a new job.
I've received an offer from a company where my base salary would be substantially lower at HK$20,000 but bonuses in the form of royalties from products sold will be included.
With this arrangement, providing I can perform well, I have the chance to make considerably more than the salary at my old company and therefore I am leaning towards taking this offer.
My question to you is, how will the Hong Kong Immigration Department look at this?
Will the fact that the base salary is much lower be a problem in terms of them granting me a visa to work with the prospective new company?
My job role will be essentially the same between both old and new companies, and it's a highly specialised job where my specific skills and experience fit perfectly (and its highly unlikely that a suitable candidate would be found among the local workforce).
How would the employment visa application form be filled out so as to best describe this situation?
More Stuff You May Find Useful Or Interesting
| | |
| --- | --- |
| | |
| PODCAST ANSWER | |
Podcast: Play in new window