First Published October 9, 2012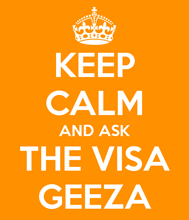 Whilst the implementation of Hong Kong immigration policy is essentially very flexible, as an employment visa holder, until you have gone on to receive the right of abode (RoA) or unconditional stay after seven years continuous ordinary residence, your permissions to remain in Hong Kong are governed very tightly. I am grateful to this questioner for providing an opportunity to have a discussion about 'strategic immigration status management' through to the point where it is possible to make an application for permanent residency in the HKSAR.
QUESTION
"Thanks for being so helpful, your posts are very useful. I have 2 questions:
 1) If my visa is expiring in 31 April 2013 and the company extends it 15 March 2013 which gets approved (before the original visas expiry date, i.e. approval on 30 March 2013) to extend until April 2015 – what happens if I quit before the original visa's expiry date (but my extension has already been approved)? Am I allowed to stay in HK until 2015?
 2) If my visa is expiring 31 April 2015, and I decide to quit, can I apply for university courses or a degree course on the employment visa that I am on or do I need to re-apply for a student visa (end date of the course does not surpass the visa expiration date)?
Does this educational period count towards Right of Abode?"
More Stuff You May Find Useful or Interesting
| | |
| --- | --- |
| | |
| PODCAST ANSWER | |
Podcast: Play in new window