First Published August 20, 2013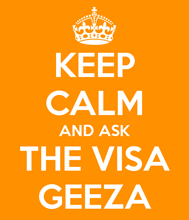 The Hong Kong Immigration Department offer 'liberalised' immigration arrangements for foreign nationals and mainland students who graduate from Hong Kong tertiary education institutes ("IANG"). If you have a job in Hong Kong one year after graduation, then the extension process is all but a rubber stamping exercise. But what if you wish to start a business instead?
QUESTION
Hello Stephen,
I have already graduated in summer 2012, and now I stay in Hong Kong by "1 year IANG extension" visa, and I need to get a visa before December 2013 which I can stay in Hong Kong.
The situation is I want to start a service business in a unique niche not presently served in Hong Kong.
I have got to know how to set up a company here, and after I read your Hong Kong Visa Handbook, I have better understanding.
The Visa Handbook is useful.
Based on your knowledge, what is the minimum monetary injections/investment to the company that I can extend my visa in Hong Kong in December 2013?
In other words, what is number is safe?
I have heard a successful case that a Chinese young girl set up her business in Hong Kong by HKD1,000,000 after finished her master program and she have extended her visa in the name of her own company.
Second question is, there are only three months that allow me to set up my business, is it even more difficult?
Let's assume that, hopefully, I will register my company and start my business in November, will Hong Kong immigration reject my extension easily in December 2013, for reasons like the company is just started, or there are only few documents and contracts to prove the company can contribute to Hong Kong economy?
I am eager to start my own business in Hong Kong, instead of working for a company.
I hope you can give me some suggestions, thank you.
More Stuff You May Find Interesting or Useful
| | |
| --- | --- |
| | |
| PODCAST ANSWER | |
Podcast: Play in new window