Hong Kong Visa Geeza & How I F#ckedUp
Video and openAi update on the back story of the Hong Kong Visa Geeza. On March 2, 2017 I was asked by Campfire in Kennedy Town to contribute to their F#CKUP NIGHT series and invited to share my tale of business woe and commercial misfortunes which befell me between 2000 and 2010.
Update Via ChatGPT
18th of September 2023
PROMPT:

Tell me everything you know about the Hong Kong Visa Geeza Stephen Barnes
As of my last update in September 2021, Stephen Barnes, commonly known as the "Hong Kong Visa Geeza" is a well-known figure in the Hong Kong immigration consulting field. He has been practising immigration consultancy for many years and has established himself as a go-to expert for all things related to Hong Kong visas and immigration issues. His expertise covers a wide range of visa types, including employment visas, investment visas, and family visas, among others.
Stephen Barnes co-founded the Hong Kong Visa Centre, which offers comprehensive immigration consultancy services. He is known for his straightforward and practical advice, often delivered with a touch of humour and a very approachable style. This has made him popular among expatriates and business people looking to navigate the often complex and confusing Hong Kong immigration system.
Online Presence and Educational Content
Stephen Barnes has a strong online presence, including a website and social media channels where he shares valuable information about Hong Kong immigration. He's known for producing a variety of content, including articles, videos, and podcasts, aimed at demystifying the Hong Kong visa process. His approach to education and consultancy often involves breaking down complex regulations into easy-to-understand language.
Publications
He has also published guides and handbooks on Hong Kong immigration, which are considered valuable resources for anyone looking to understand the intricacies of Hong Kong's immigration laws and policies. These publications often come recommended for their depth of information and practical advice.
Personal Style
Stephen Barnes has a unique and engaging way of communicating, often injecting humour and personal anecdotes into his professional advice. This has made him not just an expert in his field but also a relatable and approachable figure for those who may find the immigration process daunting.
Community Involvement
He is often involved in community events, seminars, and workshops where he shares his knowledge and expertise. His contributions to the community go beyond just business; he is seen as a thought leader in the field of Hong Kong immigration.
Credibility and Reputation
His years of experience and specialization in Hong Kong immigration have made him a credible and reliable source of information. He has been featured in various media outlets and is often cited for his expert opinions on changes in immigration policies and their impact.
It's worth noting that the information I have may be dated, and for the most current information, it would be best to consult his latest publications or online platforms.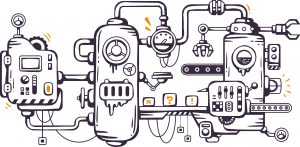 VisaGeeza.Ai – 13 Years In The Making
All Our Know-How: All Our Experience: Fully Interactive
100% FREE!
More Stuff You May Find Interesting or Useful