Hong Kong Visa Ai Technology – VisaGeeza.Ai – From The Hong Kong Visa Centre
August 15th, 2023
Posted in VisaGeeza Ai /
Hong Kong Visa Ai Technology – VisaGeeza.Ai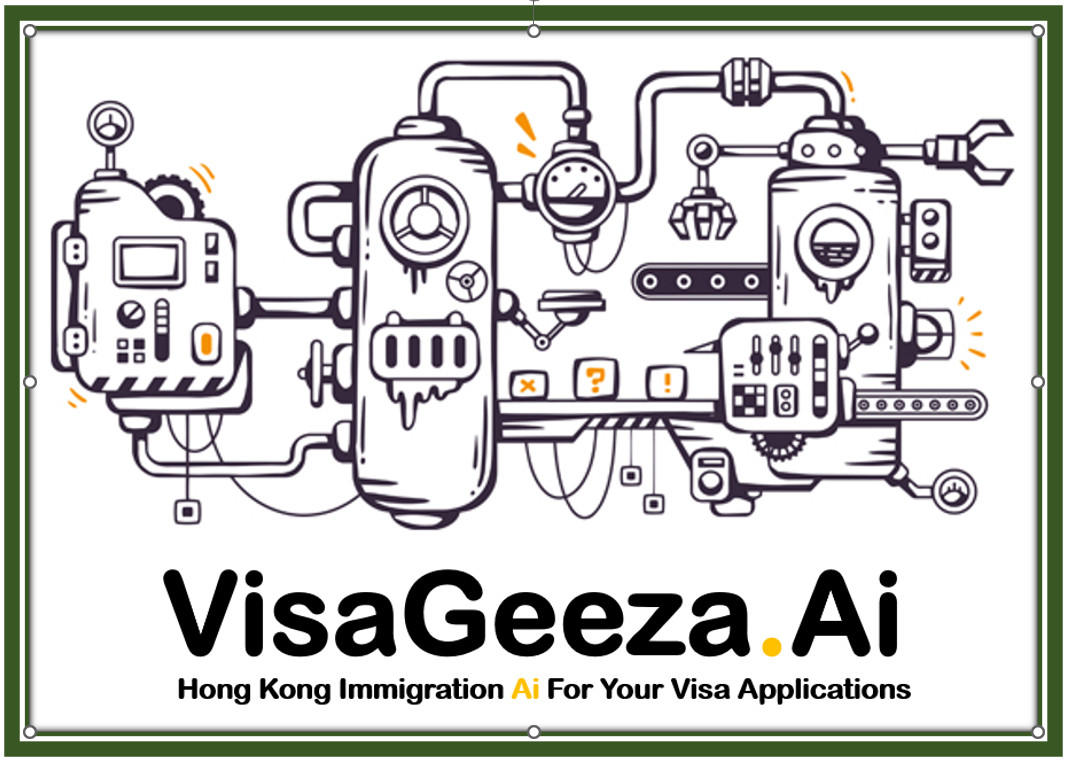 Hong Kong Visa Ai Technology – How The Hong Kong Visa Centre Is  Revolutionizing Hong Kong Visa Applications
VisaGeeza. Ai technology is transforming the visa application landscape in Hong Kong in multiple ways. With the help of Ai-powered natural language, large language model systems and algorithms, the visa eligibility assessment process has become faster, more efficient, and less prone to errors.  Our Ai technology enables the quicker and accurate processing of visa applications, making the overall experience more seamless and stress-free for applicants.
Hong Kong Visa Ai Technology – Benefits of VisaGeeza.Ai in Hong Kong PR & Visa Applications
The adoption of our VisaGeeza.Ai in Hong Kong PR and all kinds of visa applications brings numerous benefits. It reduces elgibility assessment and application / case processing times and enabling a more certain visa application experience for all applicants. the VisaGeeza.Ai solution significantly enhances accuracy in application assessments, minimizing errors and ensuring that immigration applicants have the most reliable visa and immigration know-how at their disposal. This ultimately results in a more efficient, streamlined and convenient visa application process for both the applicant and the Hong Kong Immigration Department alike.
Hong Kong Visa Ai Technology – Used By ImmD?
Hong Kong is embracing the latest Ai technology to transform its visa application process, with exciting new developments on the horizon. One example is the use of Ai algorithms to detect fraudulent behavior in visa applications. Through the analysis of multiple data points, these algorithms can detect inconsistencies and potential fraud, enhancing the integrity of Hong Kong's visa application process.
Hong Kong Visa Ai Technology – The Future
The future of Ai in Hong Kong visa applications is bright, with more advancements expected to streamline and optimize the process for both applicants and immigration authorities. As technology continues to improve, we can expect further developments in areas such as natural language processing and biometric identification, ensuring that visa applications continue to be faster, more efficient, and more accurate.
Hong Kong Visa Ai Technology – Last Words …
VisaGeeza.Ai is definitively changing the game in relation to the  visa application process in Hong Kong, improving efficiency, accuracy and security. Through the eventual automation of routine tasks and the detection of fraudulent activity, Hong Kong's visa application process will become more streamlined and convenient for both applicants and the Hong Kong Immgration Department alike. As Ai technology continues to evolve and improve, we can look forward to even more exciting developments in the future, providing a seamless and stress-free visa application experience.
Hong Kong Visa & Immigration Information You May Find Helpful
All Our Know-How : All Our Experience : Fully Interactive
100% FREE!