On Monday May 4, the Hong Kong Immigration Department 2015 Enhancement Measures officially came into effect.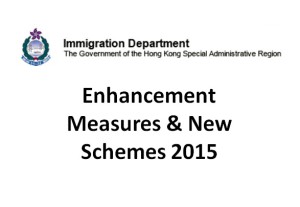 I will be in the studio this weekend recording more details but for now, it's a case of puff and fizzle rather than crash and boom!
I will be posting updated frequently on what we learn and the Hong Kong Visa Handbook is presently undergoing an update edit to bring it all into line with the 2015 adjustments.
Watch this space!
Overview Information on the Enhancement Measures