Hong Kong Immigration Ai Innovation Introduced By The Hong Kong Visa Centre (Who Else?!)
August 13th, 2023
Posted in VisaGeeza Ai /
Hong Kong Immigration Ai Innovation – By Innovators, For Innovators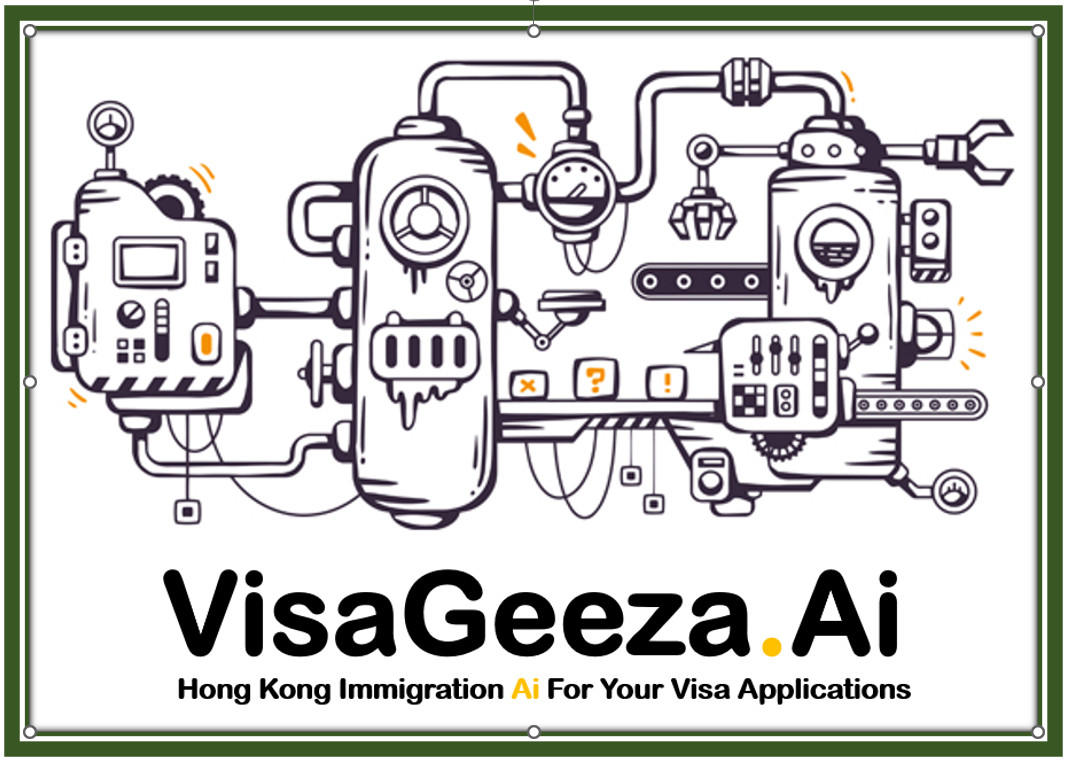 Hong Kong Immigration Ai Innovation – Transforming The Hong Kong Visa Application Landscape
With advancements in Ai technology, Hong Kong immigration procedures are undergoing a significant transformation. Ai-powered systems such as VisaGeeza.Ai have automated routine tasks, resulting in a more efficient and accurate immigration process. This innovation eliminates unnecessary paperwork and reduces processing time, ensuring a smoother and more streamlined experience for individuals seeking entry into Hong Kong.
Hong Kong Immigration Ai Innovation – Benefits
The adoption of Ai innovation in Hong Kong immigration procedures offers numerous benefits. The automation of data entry and document verification reduces human error and speeds up processing time. Ai algorithms help identify potential risks and fraudulent activities, enabling immigration officers to make more informed decisions. Additionally, the use of Ai technology ensures consistency in assessing applications, resulting in a fair and reliable immigration process.
Hong Kong Immigration Ai Innovation – Hong Kong Visa Centre
The Hong Kong Visa Centre continues to embrace the latest developments in Ai technology to optimize its immigration procedures. One notable advancement is the use by the Hong Kong Immigration Department of facial recognition technology at immigration checkpoints. Ai-powered systems can compare individuals' facial features with their stored biometric information, enhancing security and efficiency. Additionally, Ai algorithms can analyze large amounts of data to identify patterns and detect potential threats, ultimately improving Hong Kong's overall immigration system.
Hong Kong Immigration Ai Innovation – The Future
The future of Ai in Hong Kong immigration is promising, with ongoing developments focused on enhancing efficiency and security. As Ai technology continues to evolve, we can expect even more sophisticated systems that can analyze complex data, improve risk assessment, and provide personalized immigration solutions. Furthermore, Ai innovations in natural language processing may facilitate smoother communication between immigration officers and applicants, ensuring a more seamless immigration experience.
Hong Kong Immigration Ai Innovation – Last Words …
Ai innovation is transforming Hong Kong immigration procedures by enhancing efficiency and accuracy. The adoption of Ai technology in immigration processes brings numerous benefits, including faster processing times and improved security. With ongoing advancements and developments, the future of Ai in Hong Kong immigration looks promising, with increased automation, sophisticated risk assessment, and personalized solutions. The incorporation of Ai technology will continue to shape and improve the immigration experience for individuals seeking entry into Hong Kong.
Hong Kong Visa & Immigration Information You May Find Helpful
All Our Know-How : All Our Experience : Fully Interactive
100% FREE!