I'm in Hong Kong with my family as visitors seeking for me to get a Hong Kong employment visa with dependant visas for the rest of my tribe. What's involved and how can I stay compliant if our 90 days visitor visas expire before we complete the whole employment and family visa application processes successfully?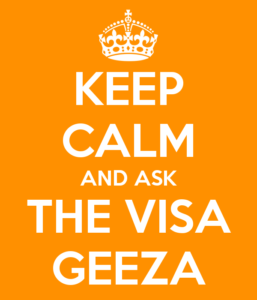 Introduction
Are you a foreign professional eyeing opportunities in Hong Kong? The city's General Employment Policy (GEP) allows you to work and bring your family along. However, the process of obtaining a Hong Kong Employment Visa can be complex. This guide will walk you through the eligibility criteria, documentary requirements, and the process of extending interim visitor visas.
Eligibility for Hong Kong Employment Visa
To qualify for an employment visa, you must meet several requirements. These include a good educational background, typically a bachelor's degree, and at least two years of post-graduation work experience in a managerial or supervisory role. In certain cases, the Immigration Department may accept good technical qualifications, proven professional abilities, and extensive relevant work experience instead of a formal university education.
Skills and Experience
The applicant must also possess special skills, knowledge, or experience that are valued in Hong Kong and not readily available within the local workforce. They should be of good character, and the compensation package for the job, including income, accommodation, medical, and other fringe benefits, must be broadly commensurate with market rates.
The Role of the Employing Enterprise
The employing enterprise must be deemed a suitable and credible employment visa sponsor by the Immigration Department. This means the company should be well established, have a properly set up office, and already employ Hong Kong locals.
Documentary Requirements for Hong Kong Employment Visa
Various documents are required for both the employer and employee in an employment visa application. These include application forms, marriage and birth certificates, recent photographs, passport details, CV, graduation certificates, employment references, and more.
The Approval Process
Once the application is submitted, the consideration process will play out online, via email, fax, or occasionally by post. Processing time usually takes 4-6 weeks but can be longer in more complex cases. It is rare for a case, unless it is an intra-company transferee type, to be approved without some dialogue with the Immigration Department.
Extending Interim Visitor Visas
If your visitor permissions are going to expire before your approval comes through, you will need to arrange a means to extend your visitor permissions. You can apply at the Immigration Department directly for an extension but they generally do not encourage this as it involves a lot of time and resources for them to manually process an extension of stay. You can't use the excuse of 'work visa application pending' to expect an visitor visa extension so you're best off making a short family trip to Macau instead.
Conclusion
Obtaining an employment visa in Hong Kong requires meeting specific criteria and presenting a strong case argument that demonstrates the applicant's value and the need for their unique skills in Hong Kong. By carefully considering the applicant's individual circumstances, the job offer context, and the proposed employer's business needs, the applicant can maximize their chances of a successful application.
More Stuff You Might Find Useful or Interesting
All Our Know-How : All Our Experience : Fully Interactive
100% FREE!