Hong Kong Chef Opening A New Restaurant | What Visa Do I Need | How To Guarantee Approval?
You're presently working in a restaurant – you've got an employment visa sponsored by your full-time employer and you have an interest in opening a new restaurant of your own …
Immigration Considerations
Opening a new restaurant in Hong Kong. You would like to understand the immigration dimensions and the implications of this situation.
In broad terms, the visa manoeuvre that you need to do is called a change of visa category from sponsored employment through to business investment as an entrepreneur.
Test For Approval
In doing this you have to persuade the Immigration Department that the plan requires the creation of new facts on the ground anticipatory of opening a new restaurant and your business commencing that you can and I quote … Make a substantial contribution to the economy of Hong Kong … now, what that means in practical terms … is basically that you have firstly a clear pathway to the creation of local employment opportunities.
Local Jobs
Opening a new restaurant is going to create local jobs in any event so generally speaking restaurants are able to prove this without too many problems.
Suitable Premises
Secondly, you need to have suitable business premises. Now specifically in the context of opening a new restaurant operation the Immigration Department want to see a stamped commercial tenancy agreement and they want to see that the application for restaurant licencing has commenced with visibility on when realistically the restaurant licencing component can be completed, so that's the second thing that they're looking for.
Financial Resources
Thirdly you've got sufficient financial resources to be able to basically deliver on the plan for opening a new restaurant which would be to get yourself established operational and have the necessary cash available to you to control cash flow for a while you know get yourself fully established.
A Good Story
And then finally the Immigration Department looking to see that there is a good story behind your intentions in opening a new restaurant and so – you know, like the cuisine – what's interesting about it you know what new stuff you're contributing to the culinary experience in Hong Kong and also you know what your background is as well in running a restaurant operation. What your skill set is to ensure that not only can you deliver the product from a cuisine perspective, but you've got the wherewithal to be an entrepreneur if this is your first restaurant venture of your own, and you've got what it takes to be able to pull it together.
So all that's the bad news.
The Good News
The good news is if you can tick all of those boxes the default posture of the Immigration Department is to approve an application from a Hong Kong chef opening a new restaurant – rather than refuse them. They take the view that if you've got the ambition and the resources and are prepared to assume the risk (and Hong Kong restaurants right now have no small measure of risk) then they should give you the benefit of the doubt and give you the visa to enable you to progress with your plans. They don't want to throw logs at the feet of entrepreneurs; they want to support and encourage that activity as long as you've got the Entrepreneurial chops and the resources to give effect to the plan and both are manifest in their eyes.
So that's the kind of the challenge ahead.
Visa Application Process
The question then is well, how do you get from here to there?
Well, when you get your present employment visa permissions you are permitted only to work for your sponsoring employer and the work that you do under your employment contract for the sponsoring employer.
When you move into the realm of getting permission to start your own business what's happening is that your employment visa right now has two privileges.
Privilege to Reside & Work
You get a privilege to Reside and a privilege to Work for the sponsoring employer.
So, when you stop working for the sponsoring employer your privilege to Work ends the privilege to Reside continues until your current visa expires. In order to reinstate you privilege to work if you stop working for your sponsor you either find another job with a well-established enterprise that can pick up your sponsorship and you can work full-time for them or you start your own enterprise as I've stated and apply to change your visa category to business investment as an entrepreneur. Make sense?
Chef Visa Changes In Recent Years
They only recently changed the law. It used to be that when you got a chef visa, it said in your passport that this Visa is good for 2 years or two weeks from the end of your employment whichever is the sooner and about five years ago they did away with that and brought chef visas into line with all the other professional visas in Hong Kong separated into the 2 residence and privilege to work categories.
Catch 22
There's a classic Catch-22 in this instance – you can start the visa process and you can create everything proforma but for the final restaurant site, but they will not finalise your application until you pitch up with a stamped commercial tenancy agreement because without that there's no place to conduct your business, so it's kind of like Catch-22 but the truth is once you've signed the commercial tenancy agreement and you started the restaurant licencing process as long as all things are there being equal, they will approve your visa because they won't leave you with your ass hanging out.
Conditions Precedent
All things being equal, if you have committed to the tenancy agreement and move forward with the licencing requirement in opening a new restaurant – as you know – the biggest expense is getting opened and started so as long as you have the financial resources to do all of that then it's just a case of ticking the boxes and showing that you've got the place to operate the business from and show progress on the licensing dimension the rest is basically – I can't say it's rubber stamping – but you still going to win the day.
Almost Certain Approval
They almost certainly won't deny your visa when opening a new restaurant in Hong Kong in this fashion.
VisaGeeza
.

Ai – Making Life a Lot Easier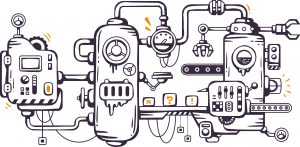 VisaGeeza.Ai – 13 Years In The Making
All Our Know-How: All Our Experience: Fully Interactive
100% FREE!
More Stuff You May Find Useful or Interesting