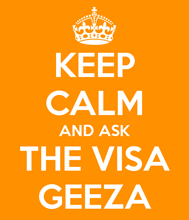 The question of criminal records and how they impact on Hong Kong visa applications keeps cropping up…
QUESTION
Hi, I have previously lived in Hong Kong, once as a student so obviously held a student visa and then a couple of years later working there so had an employment visa.
I'm a Canadian citizen and have a criminal record for theft dating back almost 20 years to my youth! I have no criminal convictions since this time.
With my previous student/employment visas in Hong Kong I don't even remember being asked if I had criminal convictions.
However, I plan on returning to Hong Kong later this year to work again and am slightly worried immigration may have tightened up and may refuse me on this basis.
Guess my question is, will I be asked about criminal convictions in Canada?
And if I am will it prevent me from being granted an employment visa?
Also, will the fact that I've previously lived in Hong Kong twice and held visas there mean they might go easier when granting another? 
More Stuff You May Find Useful or Interesting
| | |
| --- | --- |
| | |
| PODCAST ANSWER | |
Podcast: Play in new window