First Published January 4, 2020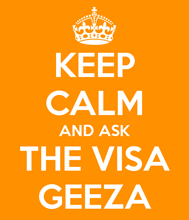 Employment visa grant? What do the Hong Kong Immigration Department take into account exactly when considering an application for an employment visa where the applicant has recently divorced from a Hong Kong resident?
QUESTION
I have been in Hong Kong for two years and have recently divorced.  I have care and custody of our two children. 
My Ex husband is remaining in Hong Kong and I want to remain as well. 
I have until August 2020 to secure employment and an independent visa.  
I do not have a university degree and have not worked for over 10 years. 
My question is will immigration take into account personal circumstances, i.e.  keeping families together, when reviewing my visa when I do secure a job? 
Can I easily get a Hong Kong work visa if my young children live there?
More Stuff You May Find Useful or Interesting
| | |
| --- | --- |
| | |
| PODCAST ANSWER | |
Podcast: Play in new window