Making An Ai Visa Application In Hong Kong – The Future Has Arrived
August 14th, 2023
Posted in VisaGeeza Ai /
Ai Visa Application In Hong Kong – Revolutionizing The Game Permanently With Excellent Results For All Visa & PR Applicants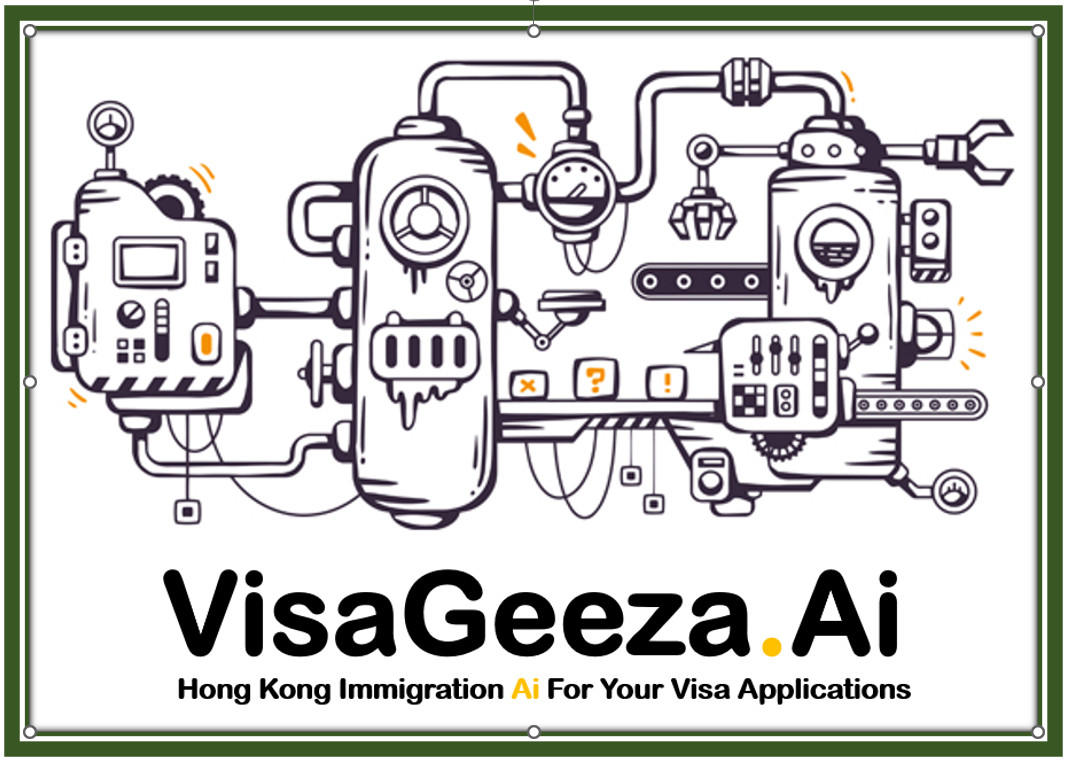 Ai Visa Application In Hong Kong – The Role of Ai in Streamlining The Visa Eligibility Assessment & Application Process
With VisaGeeza.Ai, Ai now plays a crucial role in streamlining the visa application process in Hong Kong. With Ai-powered eligibility assessment, documentation checklist generation and conversion from theoretrical know-how to practical application outcomes, this significantly reduces processing time and improves efficiency. The Hong Kong Visa Centre Ai technology enables faster and more accurate processing of visa applications, ensuring a smoother overall immigration processing experience for applicants.
Making An Ai Visa Application In Hong Kong – The Benefits
The adoption of Ai in the visa application process brings numerous benefits. First and foremost,it reduces processing time, allowing applicants to receive a faster response. This is achieved through Ai algorithmic smarts, which minimizes errors and speeds up the overall process. Ai-powered solutions also enhance accuracy in application assessments, improving the quality of decisions prior to application submission.
Ai Visa Application In Hong Kong – Latest Developments 
The Hong Kong Visa Centre is at the forefront of implementing Ai in visa applications, with continuous advancements in the sector. Some of the latest developments include the use of Ai in a QnA large language model, based on natural language processing aginst 30 years of direct Hong Kong immigration know-how and experience offering an unparalleled advantage in the Hong Kong visa application process for visa applicants – and it's all for free.
Ai Visa Application In Hong Kong – The Future
The future of Ai in Hong Kong's visa application process is promising. As technology continues to advance, we can expect further improvements and innovations in this field. Ai will continue to enhance the efficiency and accuracy of visa processing, resulting in faster response times, reduced errors, and improved overall customer experience.
Ai Visa Application In Hong Kong – Last Words …
VisaGeezaAi is transforming the Hong Kong visa application process, bringing significant benefits to both applicants and immigration authorities. With improved accuracy and eligibility assessment, our Ai-powered solutions streamline the visa application process, ensuring a more efficient and precise outcome. As technology continues to evolve, we can look forward to even greater advancements in the future, making the visa application processing Hong Kong smoother and more user-friendly than ever before.
Hong Kong Visa & Immigration Information You May Find Helpful
All Our Know-How : All Our Experience : Fully Interactive
100% FREE!