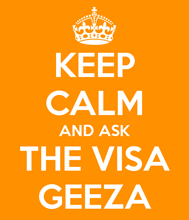 The Capital Investment Entrant Scheme has been a god send for reasonably well off people who have always fancied the idea of residence in Hong Kong but who were reluctant to start an operating business to be able to accomplish this. The following question raises the issue of how to disentangle yourself from the visa, releasing your CIES investment funds (either HKD6.5 or 10 million depending on when you were approved) at the end of your 7th year holding that status.
QUESTION
"Hi Visa Geeza, my family has invested with HK under the CIES and have been granted Identity Cards thereafter. (Pls note that we are not employed nor running a business in HK – but outside – so we are not considered as expats.) This year marks our 7th year and we would like to apply for permanent residency. We know that applicants under CIES need not to stay in Hong Kong as much as those who are applying simply for permanent residency. Could you tell us where we can find the eligibility requirement specifics for applicants from the CIES particularly for the required number of days stay in Hong Kong for the last 7 years?  Thank you."
ANSWER
This is a really interesting question because ostensibly the visa upon arrival privileges afforded to more than one hundred and eighty different nationalities, are such that you have to present yourself as a bona fide A visitor, in order to qualify for admission under these arrangements.
It then begs the question as to what is permitted activity under the visitor visa category. The practical experience suggests that coming to Hong Kong to look for work is perfectly lawful, although if you were to indicate that this is your intention when you're at the border, the officer may misconstrue what your real motivations are and may conclude that actually whilst you think that you're just looking for work, he may conclude that you are going to be engaging in work, so you increase your risk profiles of bona fide A visitor when you present yourself, if you nominate to the examining officer what is bringing you to Hong Kong at this point in time.
So extensively if you're going to be entering or exiting Hong Kong to spend time with your partner, who does have an employment visa, then you just explain that that is the purpose of your visit and I would stay silent as to your intentions to look for and ultimately secure work in Hong Kong and then adjust your status to get an employment visa.
Now in terms of whether it's possible to extend your visa base on the desire to find work in Hong Kong, well, I'll just refer you to what I mentioned earlier. If you're coming as a visitor and have a good reason to be here as a visitor and don't text back the immigration department to support your desire to extend your stay as a visitor because you're pursuing the local job market in anticipation of finding a position subsequently, that would lead you to make an employment visa application. So keep the two very discreet and very separate.
Having said all that, primarily the vast majority of cases that we do for employment or an investment visas are done on what is effectively a change of status application basis where you find yourself in Hong Kong, a job as a visitor, a job often manifests itself and you then make an application to adjust your status from visitor to employment and once that process has played itself out, you'll be granted an employment visa label but you would then have to make an exit from Hong Kong, Macau [02:44] relinquishing your visitor visa status as you make the exit and place the employment visa over on a clean page in your passport and turn right around and come straight back into Hong Kong and entering with your visitor visa and the immigration officer will activate you at the point of entering Hong Kong.
More Stuff You May Find Interesting or Useful
| | |
| --- | --- |
| | |
| PODCAST ANSWER | |
Podcast: Play in new window