3 неутвержденных случая из реальной жизни на визу предпринимателя в Гонконг
September 18th, 2023
Posted in Russian /
3 Real Life Examples of Hong Kong Entrepreneur Visa That Were Not Approved
The Hong Kong Entrepreneur visa application approval test is extremely stringent compared to other Hong Kong visa categories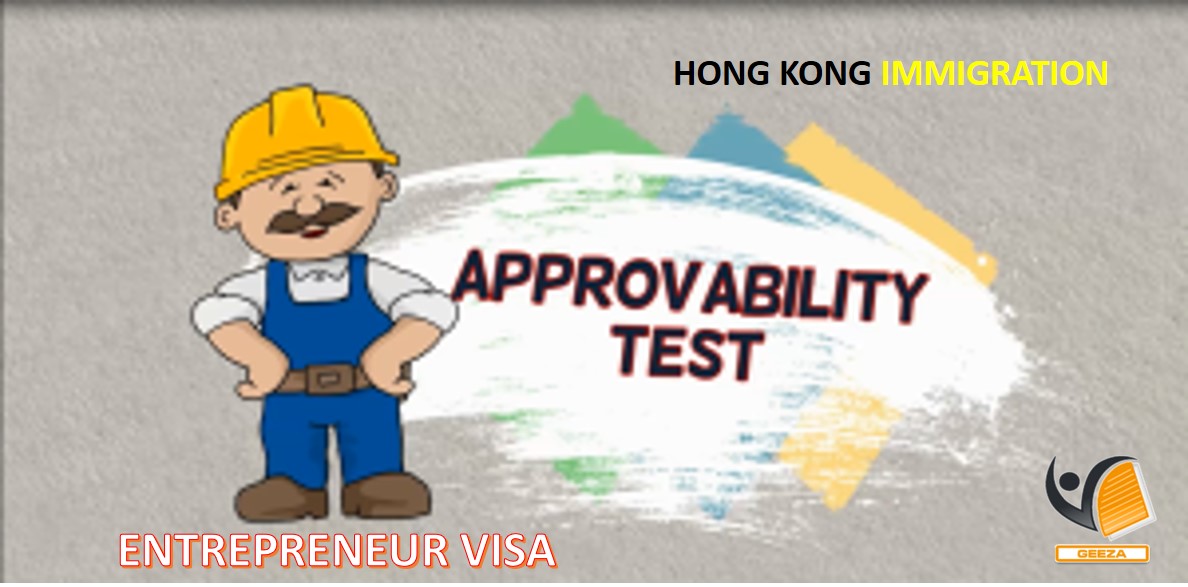 Hong Kong Entrepreneur Visa Examples That Shed Some Light…
Brand new businesses that pass the test and support an investor entrepreneur visa application are often extremely successful cases.
That is, if the investor has a solid business plan, a sufficient amount of capital for investment, clearly intends to create employment, has a good reputation and is supported by local contacts in Hong Kong or has an appropriate network of contacts, then the visa application process for such an applicant can be said to be is carried out on a tick-box basis, and the application will be quickly approved without much hassle.
Consequently, it most often affects marginal investors who have to work hard to get approval.
This post briefly outlines three case studies that provide a general picture and highlight the types of investment visa applications that typically have difficulty getting approved.
1 Example: Applying for an entrepreneur visa to Hong Kong
The first case involved a French woman in her 30s.
She decided to apply for an investment visa to support her dry goods trade between France and China.
She has set up a Hong Kong limited liability company with a typical registered capital of HK$10,000, which she wholly owns.
She runs her trading business from her apartment in Wanchai and brings in approximately HK$300,000 a month. It has no local employees and its business plan does not anticipate the need for them.
Она получила права на французский модный продукт для Северо-Восточной Азии, однако сам продукт происходит от относительно малой компании и, на первый взгляд, не представляет особого коммерческого интереса, хотя потенциал всегда есть.
С учётом характера бизнеса, способа его осуществления и формы предприятия, Департамент Иммиграции Гонконга пришел к заключению, что данная женщина не может внести существенный вклад в экономику Гонконга.
2 Пример: Подачу на визу предпринимателя в Гонконг 
Второй пример связан с немцем, который является очень талантливым лингвистом.
Он говорит на семи языках и видит потенциал для создания услуги синхронного перевода в Гонконге.
Развитие бизнеса предусматривало маркетинговые и рекламные бизнес активности, в основном, посредством Интернета и личных рекомендаций.
Так как бизнес должен был функционировать только на дому и полностью полагаться на возможности личного обслуживания, данная инвестиционная виза никогда бы не была одобрена, так как отсутствовали значительные инвестиции и вклад в Гонконг приносил бы только небольшую пользу, а не значимый вклад.
У данного бизнеса отсутствовала возможность масштабирования и лицо, что действительно получало бы пользу от данного бизнеса, это сам заявитель.
3 Пример: Подача на визу предпринимателя в Гонконг
Третий и последний пример относится к текущему резиденту Гонконга, который здесь находится по рабочей визе, спонсируемой его работодателем из Великобритании, который перевел его туда три года назад.
Полгода назад он ушел с работы, чтобы начать компанию по разработке веб-сайтов.
Он поступил правильно, подав заявку в Отдел иммиграции сразу же, как только начал планировать свой бизнес, и таким образом, они поддержали его с самого начала.
Бизнес имеет достаточное финансирование, и каждый из четырех основных аспектов, необходимых для утверждения бизнес-инвестиций, был учтен с самого начала.
Поскольку время обработки заявок на бизнес-инвестиционную визу составляет от 4 до 6 месяцев, когда Отдел иммиграции принял решение по его заявке, бизнес на самом деле не осуществился так, как было задумано, и, на самом деле, испытывал трудности с привлечением клиентов и продажами.
Через пять месяцев после начала компании ему не хватало денег и его запасы были полностью исчерпаны.
Таким образом, хотя вначале бизнес выглядел многообещающим, к моменту принятия решения было понятно, как ему, так и Отделу иммиграции, что это не сработает.
По этой причине его инвестиционная виза была отклонена.
Как оказалось, этот клиент закрыл свой бизнес и нашёл работу на месте в Гонконге. Он смог получить pабочую визу на основе нового предложения о работе и его предыдущий отказ в получении инвестиционной визы никоим образом не повлиял на него отрицательно.
Что насчёт вас? Отказывали ли вам в визе для инвестиций? Поделитесь, как вы справились с ситуацией после этого разочаровывающего исхода? В конечном итоге удалось достичь приемлемого результата? Поделитесь своим мнением ниже!
Больше полезной и интересной информации 
All our knowledge: All our experience: Fully interactive
100% FREE!