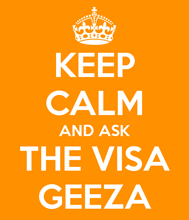 Any possibility for love to continue in the wake of a terminated FDH contract?
QUESTION
My girl friend is a Filipino domestic helper who has just left her employment with a Chinese family – however, she wants to stay in Hong Kong with me.
Can you advise me on how this might be achieved?
ANSWER
Today's question is a really good one, it goes to the heart of how a couple that are here together are about to be separated as a result of the immigration status change for a foreign domestic helper.
When the employment of a foreign domestic helper in Hong Kong comes to an end by operation of law their immigration status switches from foreign domestic helper visa through to a two-week automatic visitor visa and at the end of those two weeks they are expected to leave Hong Kong unless in the intervening period they're able to source and alternate employer and procure assigned employment contract, then a foreign domestic helper can then take that down to the Immigration Department, begin the processes of the foreign domestic helper visa a contract under the new sponsor and the Immigration Department allow the foreign domestic helper to remain Hong Kong a few short weeks for that process complete itself.
So in this situation where a foreign domestic helper no longer has an employer but is in a relationship with somebody in Hong Kong who is a resident and they're trying to create the circumstances where they can remain together here, there are very limited options all things considered.
The mere fact of being in a relationship with the Hong Kong resident in of itself doesn't give the foreign domestic helper any opportunities to continue to stay in Hong Kong on the extended visitor visa permissions.
So, over the long haul what's going to be needed is some kind of other residential status that could be suitable for her in her circumstances. But a close analysis of the various visa types that are on offer suggests that the pickings are not going to be particularly rich.
So, the first thing that she could do would be to obviously leave Hong Kong, go through the process of being accepted into a Hong Kong University for a degree level type course and at that point she'll be able to get a student visa, assuming that she can show that she's got the resources to be able to finance herself during the currency of her studies and that will then give her effectively student visa permission, she will to be able to live, and your relationship will be able to continue.
If she were some kind of Nobel laureate or had won some kind of a prize or medal in the Olympics for the Philippines, then possibly she could make an application for the Quality Migrant Admission Scheme but again that just seemed a little bit ludicrous given that she's here as a foreign domestic helper.
So, I suspect that that opportunity for her is not available. It's very difficult to expect that she'll be able to procure a job offer outside of providing foreign domestic helper services because in a sense, once she secured her first foreign domestic helper visa, she disclosed to the Immigration Department what her background is.
And normally, if you've been a foreign domestic helper, it's extremely difficult to go on and argue for the purposes of an employment visa application, subsequently, you're  professional under the general employment policy. So arguably, that's not going to work.
So, it's very difficult to suggest that there's anything that you can really do in these circumstances. One thing that I would strongly recommend against is the temptation to potentially putting your name forward as her partner to be your foreign domestic helper, you may be able to pull the wool over the eyes of the Immigration Department in this regard, but it certainly won't make it lawful and I would strongly recommend that you don't embark down that path.
So, I'm sorry the news isn't great but that's kind of, really about the shape of it I'm afraid.
More Stuff You May Find Useful or Interesting