What's the situation if you've been refused an employment visa in Hong Kong and your employer then decides to engage you in China instead?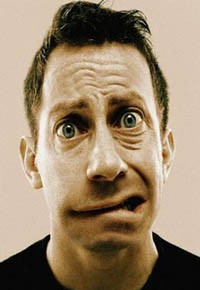 QUESTION
I am currently working for an international company with offices in Mainland China and Hong Kong.
I originally was hired by the Hong Kong office 1 year ago, but was denied an employment visa based on the grounds of what appears to be lack of adequate experience.
Consequently, my company relocated me to work in Mainland China in Shenzhen.
My company does also fully intend to locate me in Hong Kong as soon as possible, pending the successful obtainment of an employment visa.
As many of our project's stake-holders are based in Hong Kong, I need to attend weekly meetings in Hong Kong for two days each week (Monday and Friday). Though the meetings do not last the entire day, in consideration of:
1. Border crossing is tedious and slow, and 2. My girlfriend is a Hong Kong resident and I'd like to spend my weekends with her.
My company allowed me to telecommute for Monday and Friday, and so I intend to stay in Hong Kong every week from Thursday night, to Monday night.
I will then return to my office in Shenzhen to work (and live) for Tuesday-Thursday.
 So my question is, perhaps obviously, is this going to be of any concern for my future employment visa application?
I know that attending meetings is OK, but I am unsure about this telecommuting aspect, although to be sure, my office is firmly located in Shenzhen, where I am also paid.
Finally, if I may also add:
I have one year of very professional experience, listed in my original application to the Hong Kong Immigration Department as an "Internship", though in fact it was not officially an internship, and was not organized by my school.
It was a position I applied to in the traditional sense, in person, with a resume. I was subsequently interviewed and hired, signed a contract, and was paid well and worked full-time for the entirety of one year.
Far from being an office drone, I was involved in a very professional capacity. The only catch is that I had not yet graduated.
My question is: can it be argued that this experience counts as professional experience for the purpose of an employment visa application?
Your time and expertise is so greatly appreciated.
Thank you!
More Stuff You May Find Useful or Interesting
Is there such an animal as a 'flexible working visa' for Hong Kong?
How easy is it to secure a work visa issued under the Immigration Arrangements for Non-local Graduates on the basis of freelance employment?

Sometimes even large employers experience Hong Kong employment visa refusals – why might this be so?
What you should NOT do when extending your Hong Kong employment visa
10 Must Have resources for a successful Hong Kong working visa application
| | |
| --- | --- |
| | |
| PODCAST ANSWER | |
Podcast: Play in new window