DATE FOR YOUR DIARY: 100% Free Hong Kong Investment Visa Application Workshop – HKTDC – December 13, 2013 in Wanchai (4 ~ 6 pm)
December 11th, 2013
Posted in Musing, The Hong Kong Visa Geeza /
The Hong Kong Trade Development Council have invited me to speak this week on Investment Visas – how to get one without paying for professional help.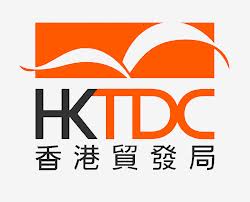 Hong Kong Investment Visa Application Workshop
"Do It Yourself: Apply for an Investment Visa for Hong Kong Visa Without Paying for Professional Help"
We are very happy to have Stephen Barnes, author of the Hong Kong Visa Handbook and renowned expert on visa and immigration matters in the HKSAR, to talk about the challenges faced by foreign national entrepreneurs in securing the necessary immigration permissions to join in or establish businesses here in Hong Kong.
This is a free seminar. Stephen will be spending quite a lot of time discussing one man investment visas and also explaining how the Hong Kong Immigration Department view such applications. Moreover, Stephen will also talk about dependant visa and employment visa applications, ways to improve chances of a successful application and giving detailed, practical step-by-step procedures (including all the resources you will need in your application.)
There will also be a Q&A section at the end of the presentation for your questions about your own visa.
Date: December 13th, 2013 ( Friday)
Time: 4pm – 6pm
Location:  HKTDC SME Centre
(Ground Level, Hong Kong Convention and Exhibition Centre, 1 Expo Drive, Wan Chai, Hong Kong)
RSVP: Please click here